Bad credit loans, helping you get back on track
Bad credit loans can sometimes be the best solution to a sudden unexpected expense or emergency. When people search for loans bad credit they are looking a way to access additional funds quickly. The application process is designed to be as straightforward as possible and funds are paid into your account in the shortest time possible.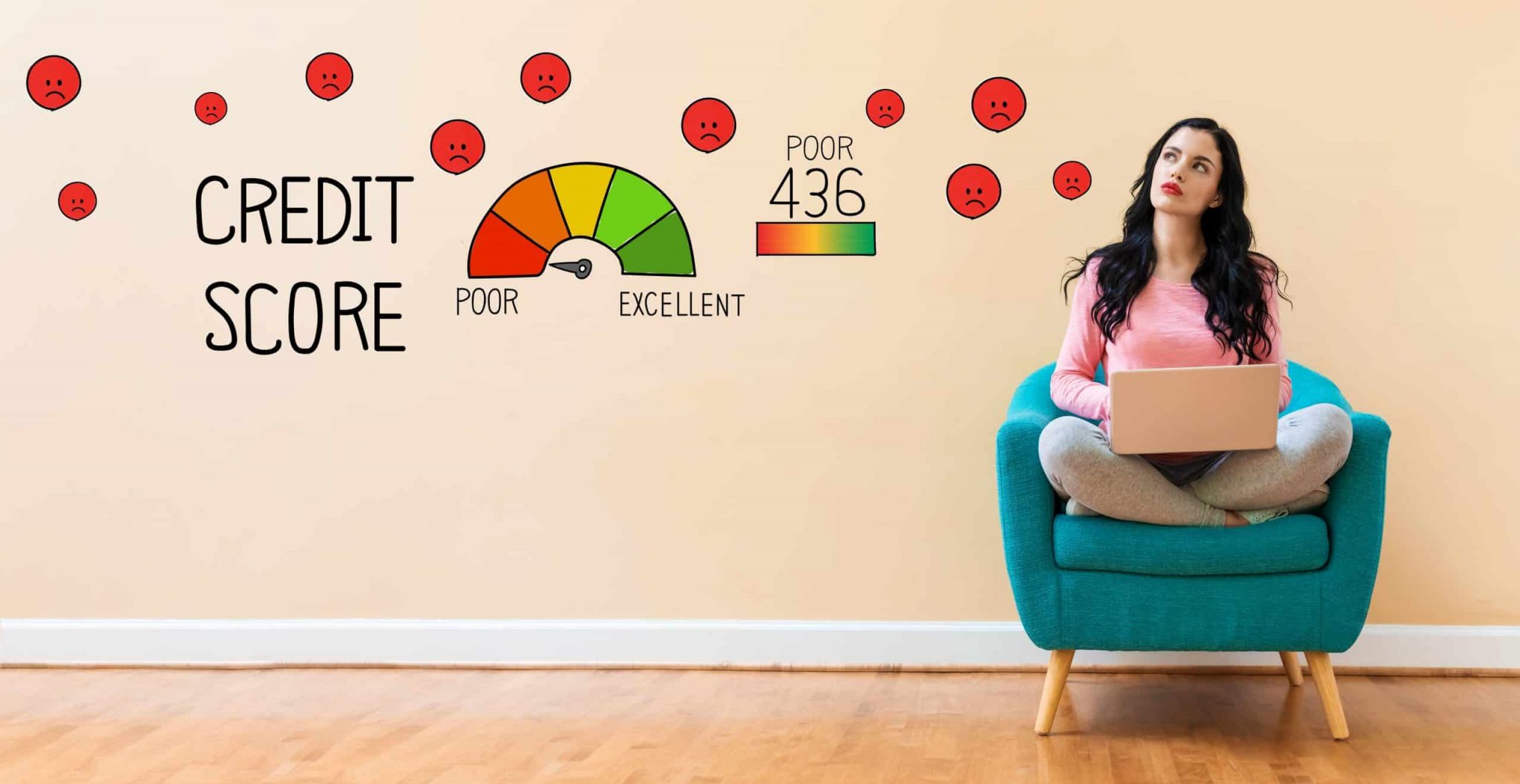 In the past, a low credit score often made it very difficult to find a loan for bad credit; especially one that suited your needs and offered competitive terms. Moneylenders in the UK have traditionally used your credit score to assess the affordability of a loan for each applicant. This meant a lender was less likely to lend you money if your credit history was poor because there was a higher risk they wouldn't pay the loan back.
Different Types of Bad Credit Loans
One area of concern is that there are no standardised acceptance criteria amongst lenders. Therefore, lenders often scored applications differently using their 'scorecard' criteria; making it extremely difficult to know which lenders were likely to say yes and provide the bad credit loan you need.
We strive to match you with the best bad credit loan direct lenders that offer the best loans for people with poor credit.

New Horizons
This non-standardised system made it very hard for people with a bad credit history to be approved for loans, but it also meant that some people found themselves with a poor rating through no fault of their own. New Horizons understands that people with very bad credit scores still need to borrow money in times of emergency. Customers asking "Can I get a loan with a bad credit history" now have an increasingly positive answer.
Whether you're faced with a garage bill for a car breakdown, a heating engineer bill because your boiler packed up, or need access to some extra cash to help tide you over, New Horizons will provide you with access to the best loan available to you.
Why should I use New Horizons if I want to apply for a bad credit loan?
New Horizons is a loan introducer, not a lender. Our partner network has a large range of direct lenders, that are all well placed to find a loan that suits your needs. By completing one quick, online application, we are able to search the market to find the best loan for you.
What you need to know


Why use us?
How much can new customers borrow?
Up to £5,000
No fees, ever!
What are the repayment terms?
3 to 36 Months
No paperwork
Representative APR
49.9% (variable)
No obligation quote
Can I apply with bad credit?
Yes
Instant decision
Can I repay in instalments
Yes
Flexible repayment
Do lenders credit check?
Yes
We only soft-search
What's the easiest way to apply for a loan?
Loans bad credit, by design, are for people who may have a poor credit history. We strongly believe everyone should have access to the cash they need, and not be penalised too harshly for a mistake or poor management of their finances in the past. From a direct lender's point of view, people with a poor credit history do represent a higher risk. Usually reflecting a higher interest rate to offset the additional risk.
Taking out a bad credit loan and making all the repayments on time will help to improve your credit rating. We have direct lenders on our panel that specialise in providing loans with bad credit.
New Horizons offers you the best of these. Meaning you'll get the loan with the lowest interest rate and best terms for your unique situation.
What is a Soft Credit Search?
A Soft Credit Search is a search that is not seen by lenders; therefore, it does not have an impact on your credit score.
Multiple hard credit searches that are seen by lenders can hurt your credit file, meaning if you are looking for loans with bad credit and have applied multiple times, you could be declined. At New Horizons, all of our direct lenders use Soft-Search technology, meaning you can search the market for the best bad credit loans without damaging your credit history.
What can I do to raise my credit score?
One of the first things you should do if your loan application is being declined and you need to improve your low credit score, is to check the information that the three leading credit reference agencies, Experian, Equifax, and Call Credit hold on you. Inaccurate or incorrect information can be disputed and even corrected. You can also close down any unused bank accounts, store cards or credit cards as these can impact you too.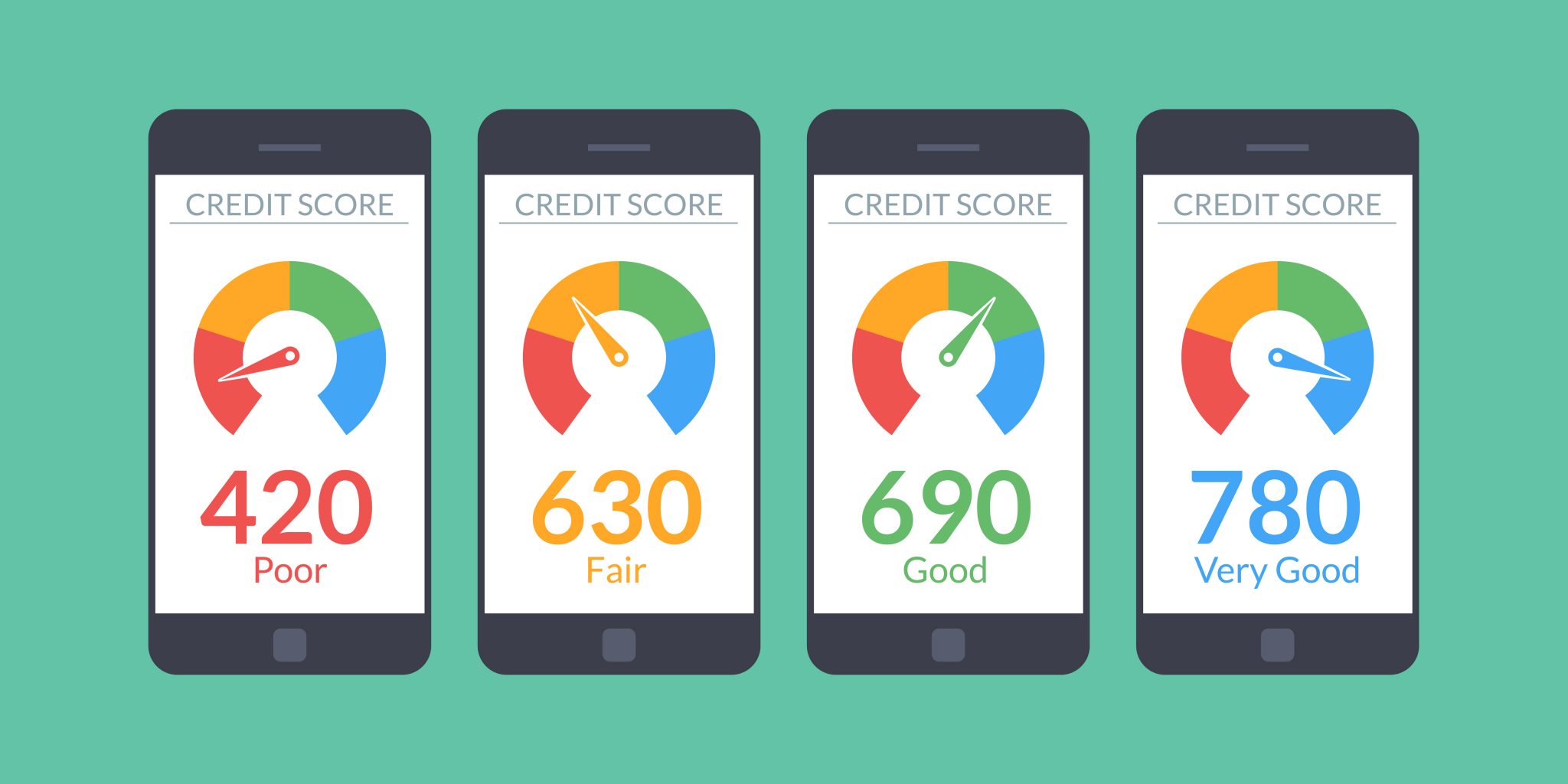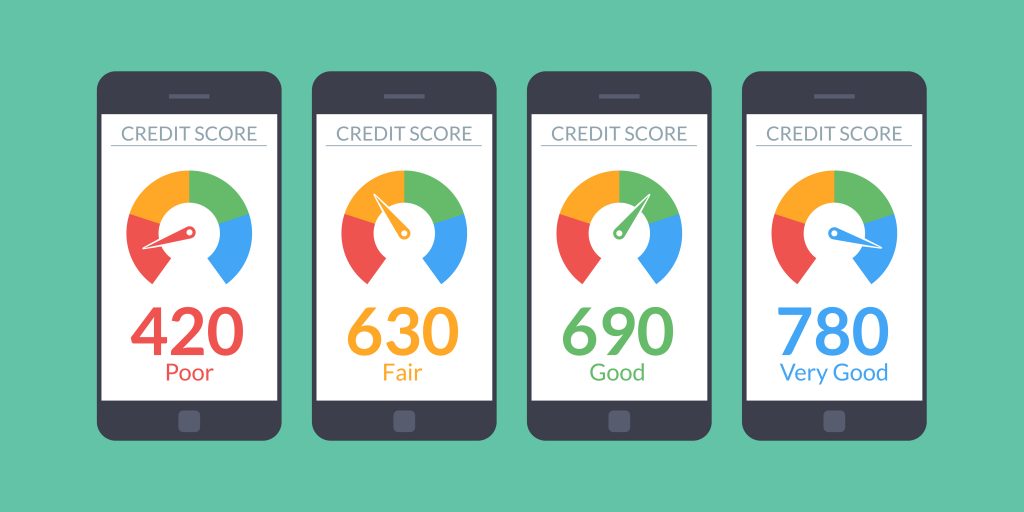 You should ensure that any credit commitments that you have, are paid on time. Time is the biggest healer when it comes to repairing a credit report. So by correcting any inaccuracies and making repayments when required, you will see your credit score improve gradually.
Is my data secure?
As a responsible loan introducer, we are regulated by The Information Commissioner's Office with regards to the use and security of customer data. We do not refer your details to any company outside of your loan search. All of your data is kept secure and in compliance with GDPR 2016. Please see our Privacy Policy for further details.
How do I know if I have bad credit?
There are several ways you can check your credit rating. Some people don't even realise they have a bad credit history until they try to find a loan or finance, only to be rejected by traditional lenders. These people will need to find bad credit loans to borrow the required funds.
There are several credit reporting companies' direct lenders turn to when they want to know an individual's credit history. These same companies often offer a subscription service to individuals. They allow you to view your credit record and many will also make suggestions on how to improve it. Most also offer a trial period where you can have access free of charge for thirty days.
These companies include:
Equifax
Experian
Call Credit
Can I get a guaranteed loan with bad credit?
There is no such thing as a guaranteed loan because all loan applications must include a credit check. As such, while you probably have an excellent chance of being approved for a bad credit loan, until the check is performed and the lender makes their decision, you will not know for certain.
One problem with this is that if people have really poor credit, their loans could be denied, leading to your credit score being reduced even more. You are, therefore making it even harder to get a loan in the future.
Will applying for a loan make my credit score worse?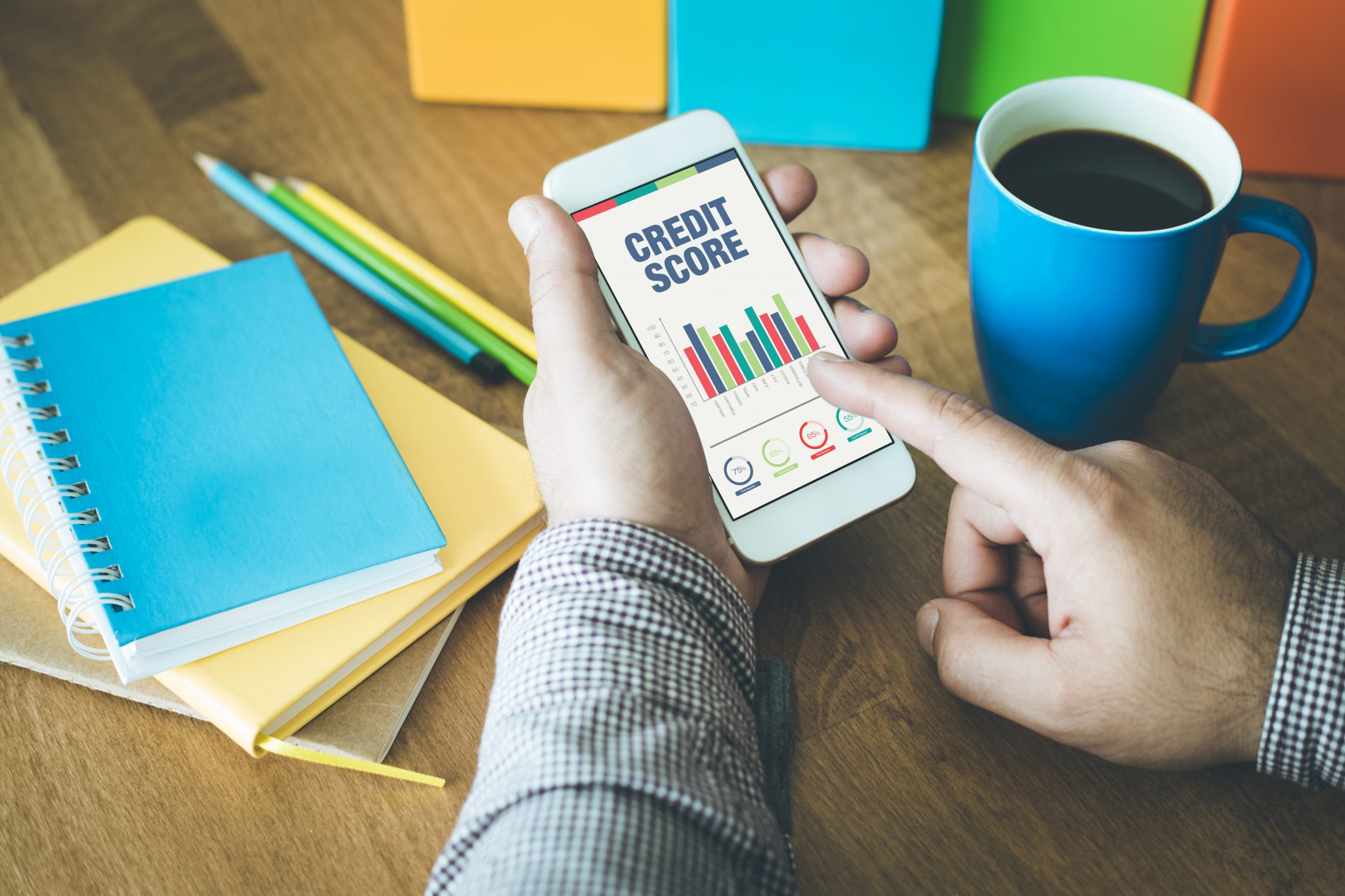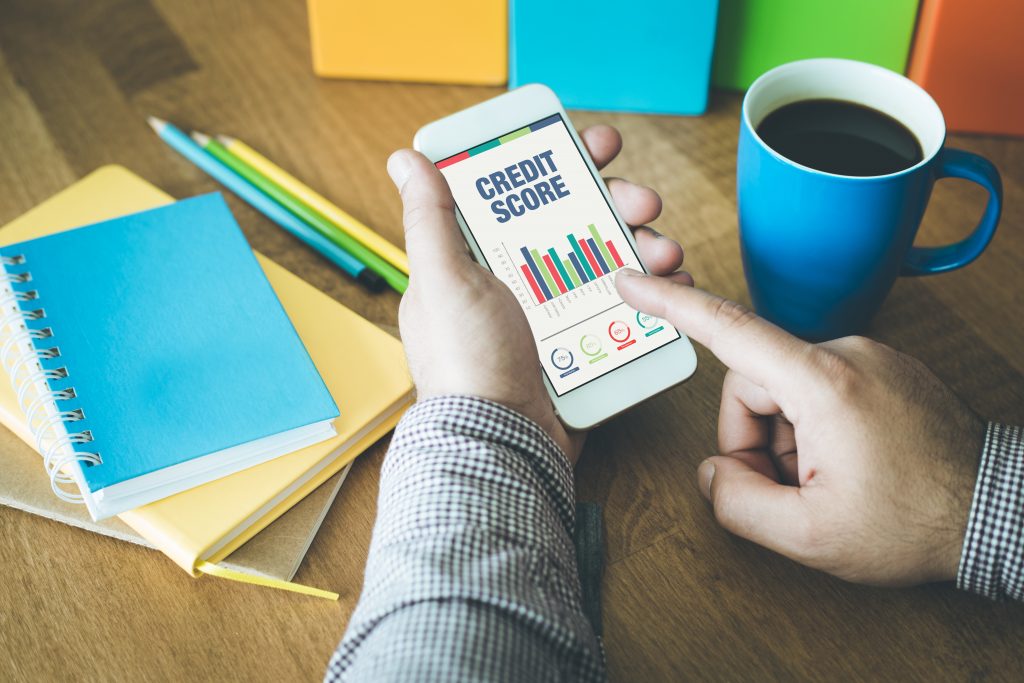 Every time a lender performs a full credit check, it can potentially impact your credit rating. If the credit is granted, and the repayments made, it's going to have a positive impact. However, if you're trying to get a loan unsuccessfully, a lender might see that several other lenders have also performed credit checks recently, and it's safe to assume they rejected you because you are now applying with them.
However, at New Horizons, our lenders only perform something called a soft credit check, which has no impact on your credit history. It does let us find you the best deal suitable for your situation. If you accept the offer, then the direct lender will perform a full credit check, as they are required by law to do this.
When you apply via New Horizons, you will already know you meet the lenders lending criteria, so the check they perform will ultimately be favourable if you stick to the agreed repayment terms.
Be wary of any lender that says they can grant a loan without performing a credit check. Anyone regulated by the FCA (Financial Conduct Authority) is required to complete an inspection. So if they say they can do this, they are either unregulated or misleading you.
How long does it take to get a loan for bad credit?
How quickly you can get a short-term loan often depends on how much you want to borrow and how long you want to spread the repayments. Generally, for small amounts that are to paid back quickly, such as three months, can be approved almost instantly. For more significant amounts, some lenders may take longer to accept your application.
As with anything, most lenders are very flexible in regards to the terms they offer, and many will work with you to find the right repayment plan for you. As a loan introducer, New Horizons strives to find the right bad credit loans for you as quickly as possible.
Can I find out if I will be accepted before applying?
Lenders will perform a soft credit check to make sure you are offered the best deal for your circumstances, which includes ensuring you meet all the required criteria for the direct lenders that accept you.
Therefore, any offer made to you from our panel of lenders is with knowledge about your situation. Our group of lenders is also great at helping people get loans with bad credit. This is just one of the reasons why we have a high success rate for applications.
Find your best rate loan without needing an initial credit check.
'Soft Credit Match' our broker partner's technology matches your profile with our industry-leading panel of Financial Conduct Authority (FCA) approved direct lenders without leaving any mark on your credit record.
With no obligation & no cost – it's the best way to find a loan.
Get Your CreditMatch
How much can I borrow if I have bad credit?
At New Horizons™, you can apply for loans from £50 to £5000. You can repay a bad credit loan over various terms ranging from 3 months to 36 months. Smaller loans are paid back over a shorter duration than bad credit loans for higher amounts. However, you can select a term that suits your circumstances.
It's essential to be realistic when choosing your term, as failure to make repayments on time could cost you additional interest and charges.

New Horizons
You must contact the direct lender straight away if you think you're going to have difficulty making a payment. Resolving the problem together is usually the best way to deal with the situation. It could end up costing you less than just ignoring a lender that's chasing an overdue payment.
Will my loan be more expensive with a low credit score?
Loans for bad credit will typically have a higher interest rate than a traditional loan, which can be for a couple of reasons. If you opt for a payday loan over a short term, the lender has a short window of time to make a profit. Therefore, a higher APR rate reflects the short term.
The other likely reason is due to the increased risk. If you are searching for a bad credit loan, you almost certainly have a poor credit history. Meaning you represent a higher risk to lenders.
Most traditional lenders will refuse to take the risk. In contrast, several of the direct lenders on our panel may still give you access to the funds you need but will expect a slightly higher rate of interest to reflect the extra risk they are taking.
Do all lenders offer loans for bad credit?
In a word, no. Many traditional lenders will only lend to people that are demonstrably a low risk, automatically rejecting anyone that doesn't pass their strict criteria. They establish how big of a chance you represent by looking at your credit report. Sometimes they'll also consider any previous dealings they've had with you. However, in most cases applying for a loan is the equivalent to asking a stranger to lend you money.
Your credit report is the tool they use to establish how likely you are to repay the loan in the agreed way. The system can be unfair in some cases. People can have a lower credit rating because of a genuine mistake or poor management of finances in the past, which can lead to people being penalised for a prolonged period unfairly.
That's why New Horizons always endeavours to match you with a lender that offers the best terms for you, regardless of your credit history.
Who is the best direct lender for bad credit?
The best direct lender for one person might not be the best for another person. The best lender for most individuals is the one that offers the best solution to their unique situation. However, the bad credit loans market can be a competitive place, with many direct lenders vying for your business.
When you apply for a bad credit loan at New horizons, you know you're going to get the best the market has to offer, as we'll select the loan with the best interest rates for your situation.
How long will it take for me to get a loan?
Bad credit loans are usually a last resort. We understand you may be trying to borrow money because of an unforeseen circumstance or family emergency. Therefore, we've streamlined the process as much as possible. The whole process is designed to get the money into your account quickly.
Sometimes this is achieved in a matter of minutes. It can take longer if you're trying to borrow a higher amount of money. There are also your banks' own processes and systems that are entirely out of our control. Loans will usually be paid out of the same day, even though people can get their cash in a shorter time, this is a much more realistic timeframe for everybody.
I am struggling with my debts, and I can't get a consolidation loan. What can I do?
If you are struggling to meet the monthly repayments on your credit commitments, it is important not to bury your head in the sand. Reducing your monthly outgoings with a consolidation loan is a preferred way for many people to manage their financial situation if they have multiple creditors.
If you are unable to get a debt consolidation loan, admitting that there may be a problem is the first step to dealing with it. The first thing you should do if you are unable to make repayment is to speak to the company before you miss the payment. Doing so will enable them to defer the payment in certain circumstances, helping you avoid any charges. All lenders have a duty of care to try to help customers who may be experiencing financial difficulty, and a deferred payment may improve your situation.
If your situation is more serious, and your outgoings have become more substantial than your income, you can seek free debt advice. Please use the links below