Bad credit loans and how to find loans for bad credit
In the past, a bad credit score often made it very difficult to find a loan for bad credit; especially one that suited your needs and offered competitive terms. Money lenders have traditionally used credit scoring to decide who they lend to. A bad credit score often meant a lender was less likely to lend a person money because they were perceived as a risk in regards to their ability to repay loans back. To make matters worse, there was no agreed credit score or rating amongst lenders. Therefore, lenders often scored applications differently using their own criteria; making it extremely difficult to know which lenders were most likely to say yes and provide low-interest bad credit loans. Customers asking can I get a loan with bad credit now have a positive answer.
How we compare
Why use us?
How much can new customers borrow?
Up to £5,000
No fees, ever!
What are the repayment terms?
3 to 36 Months
No paperwork
Representative APR
49.9% (variable)
No obligation quote
Can I apply with bad credit?
Yes
Instant decision
Can I repay in instalments
Yes
Flexible repayment
Do we credit check?*
No
No credit footprint
100% No obligation loan quote
Accept and get your cash in 15 minutes †
We don't charge any fees, ever!
We don't credit check*
Not only did this system make it very hard for people with bad credit to be approved for bad credit loans, but it also meant that some people found themselves with a poor credit score through no fault of their own. New Horizons understands that people with very bad credit scores still need to borrow money in times of emergency. That is why we strive to match you with the best bad credit loans direct lenders that offer the best short-term loans for bad credit and for people with poor credit. Understanding that a bad credit score does not make you a loan risk, and believing that everyone should have access to credit when needed, we will do everything we can to quickly put you in touch with the direct lenders best-suited for your needs.
Bad credit loan questions:
Q1 – Why should I use New Horizons if I want to apply for a bad credit loan?
Q2 – How do I apply for a loan for bad credit?
Q3 – Can I find a loan with no credit check?
Q4 – What is a Soft Credit Search?
Q5 – How can I improve my credit score?
Q6 – Is my data secure?
Q7 – Do poor credit loans have a credit check?
Q8 – Can I get a guaranteed loan with bad credit?
Q9 – How fast can I get a loan for bad credit?
Q10 – What is the best poor credit loan for me?
Q11 – I am really struggling with my debts and I can't get a consolidation loan. What can I do?
Why should I use New Horizons if I want to apply for a bad credit loan?
New Horizons is a loan introducer, not a lender. Our partner works with a panel of over 50 lenders, they are well placed to find a bad credit loan that suits your needs. By completing one quick, online application, they are able to search the market to find the best short term loan for you.
How do I apply for a loan for bad credit?
We believe that having a poor credit score should not prevent you from getting a short term poor credit rating loan when you need one. Thankfully, many direct lenders in the UK now agree with us. Therefore, to help people with poor credit who need a loan, our partner has created a quick and simple application process. Using the information that you provide us, they can get an instant decision on your application form their panel of direct lenders, all of the lenders on the panel specialise in providing bad credit loans. This allows you to quickly compare the loans being offered to you as well as eliminate the worry of your credit score is negatively impacted. As a result, applying for bad credit loans online has never been easier, and with more and more direct lenders in the UK now offering such bad credit loans, the unfair disadvantages of having a poor score are finally being removed.
It is important to remember that these lenders are ok with you having a poor credit rating. Lenders are nowadays more concerned with your current situation, such as your employment status, and are therefore more likely to approve your loan based on this information rather than your previous credit history. As such, it is important to always be as accurate as possible in your application. Remember, a credit check will always be performed on you when you apply for a loan. Therefore, you should always ensure that the details you provide are correct as this will greatly improve the likelihood of your bad credit rating loan being approved and quicken the entire process.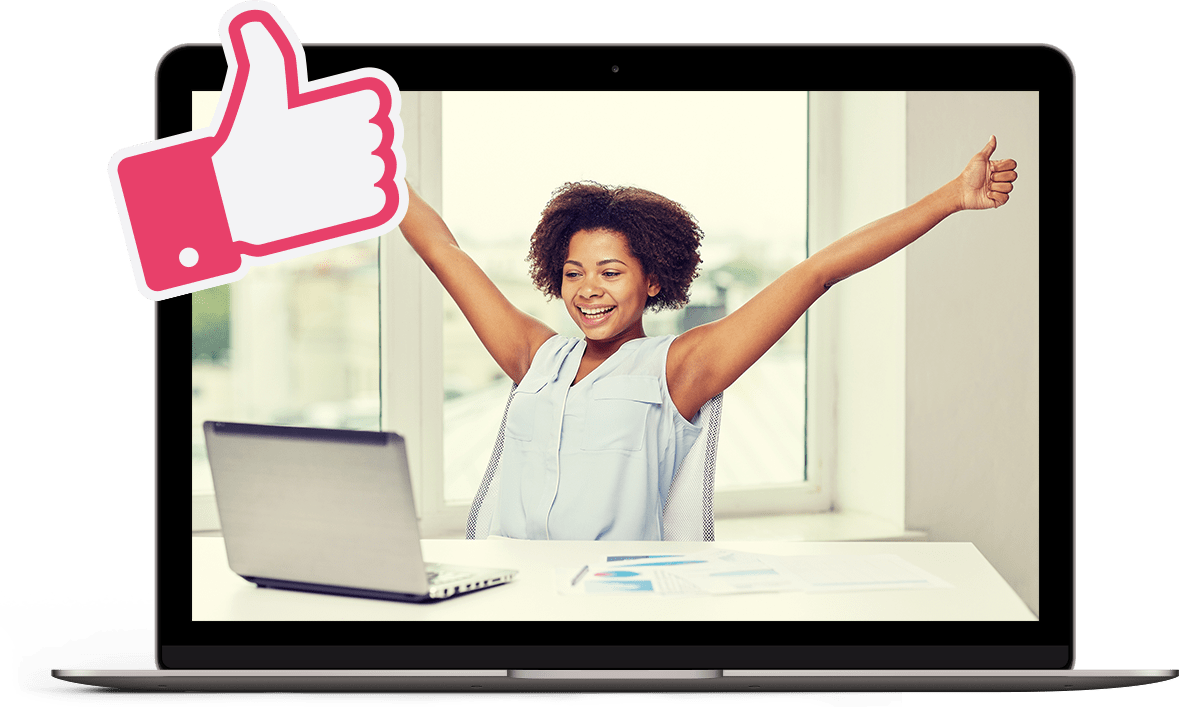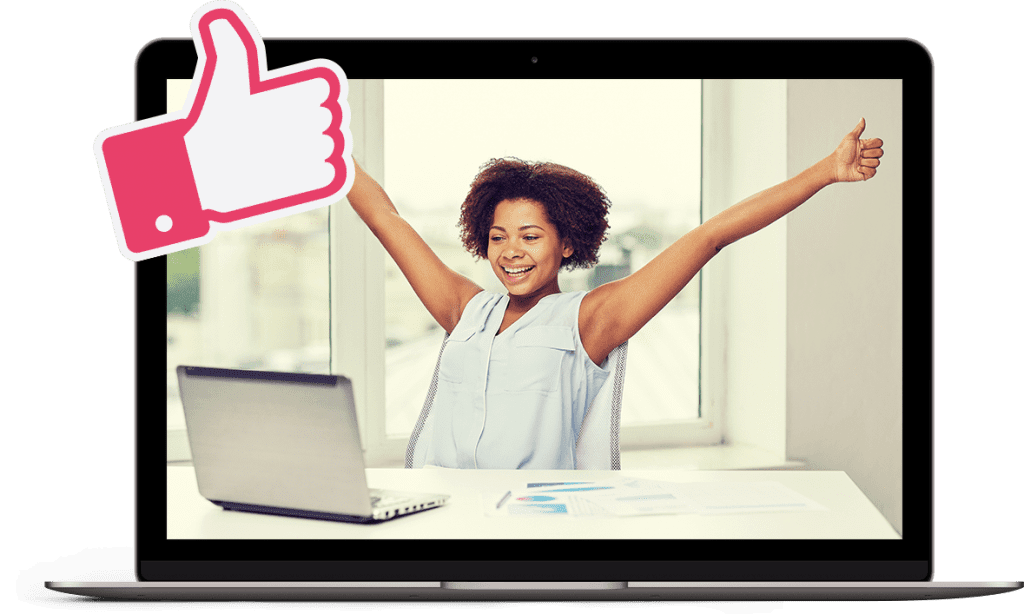 Find your best rate loan without needing an initial credit check.*
'Soft Credit Match' technology matches your profile to over 50 Financial Conduct Authority (FCA) approved loan companies without leaving any mark on your credit record.

With no obligation & no cost – it's the best way to find a loan with no credit check.*



What is a Soft Credit Search?

A Soft Credit Search is a credit search that is not seen by lenders, so, therefore, does not have an impact on your credit rating. Multiple hard credit searches, that are seen by lenders, can have a negative impact on your credit score, meaning if you are looking for loans with a bad credit score and have applied multiple times, you could be declined. At New Horizons, all of our partners direct lenders use Soft Search technology, meaning they can search the market for the best bad credit short-term loans without damaging your credit score.
How can I improve my credit score?
One of the first things you should do if you are being declined for credit and need to improve your credit score is to check the information that the 3 main credit reference agencies, Experian, Equifax and Call Credit hold on you. Inaccurate or incorrect information can be disputed and even corrected. You can also close down any unused bank accounts, store cards or credit cards as these can impact you also.
You should also ensure that any credit commitments that you have are paid on time. Time is the biggest healer when it comes to repairing a credit score. So by correcting any inaccuracies and making repayments when required, you will see your credit score improve gradually.
Is my data secure?

As a responsible loan introducer, we are regulated by the The Information Commissioner's Office with regards to the use and security of customer data. We do not refer your details to any company outside of your loan search. All of your data is kept secure and in compliance with GDPR 2016. Please see our Privacy Policy for further details.
Do poor credit loans have a credit check?

The short answer is yes. While some lenders may claim to offer 'no credit check loans', the reality is that all lenders are authorised and regulated by The Financial Conduct Authority and they are required by law to perform a mandatory credit check, even those claiming to guarantee your application will be successful. What this means is that no matter what some companies claim, your application will always involve some form of credit check. Whilst this does not mean that you will be turned down for loans if you have a bad credit score, it does mean that finding the right lender for you can often be difficult and time-consuming.
New Horizons eliminates this problem by allowing you to quickly and easily find and compare which lenders are most likely to approve your application with your credit history. Your application will involve a credit check. However, many direct lenders in the UK now offer loans for poor credit specifically designed for people with a bad credit history.
If you have bad credit you should not be put off from applying for a bad credit loan when you need one. This is because lenders have realised that traditional methods of assessing an application, such as the use of credit scores, are outdated. This new way of assessing loan applications has also changed the need for a guarantor, with many lenders now aware that having a guarantor is not always possible and therefore people should not be penalised for it.
Apply Online
Secure & confidential 256 bit protection
Get the Best Rate
Find the best rate from a panel of lenders
Instant Approval
Every day we accept 1000's of applications
Get Cash in Minutes
Loans paid within 15 minutes †
Flexible Repayment
100% no obligation quote
Can I get a guaranteed loan with bad credit?
There is no such thing as a guaranteed loan. This is because all loan applications must include a credit check. As such, whilst you probably have a very good chance of being approved for a bad credit loan, until the check is performed and the lender makes their decision you will not know for certain. One problem with this is that if people have really bad credit, their loans could be denied. This can lead to your credit score being reduced even more and therefore making it even harder to get a loan in the future.
To help break this negative cycle, New Horizons allows you to perform a Soft Credit Match. This enables us to show you which lenders are most likely to approve you a for bad credit loan using the information you have given us. This has two very big benefits. First, it significantly speeds up the application process; enabling you to get access to quick loans. Second, it allows you to search more extensively for the right deal without having to worry about your credit score is negatively affected if you are turned down, as can happen with more traditional loan applications.
To help alleviate any concerns you have and give you peace-of-mind, all of the lenders used are fully certified and follow strict Financial Conduct Authority guidelines. Featuring some of the biggest, most-respected lenders in the UK, we strive to ensure full transparency. This ensures you always have access to the information you need before making your decision.
How fast can I get a loan for bad credit?

No matter how well you plan your budget, there are, of course, times when you suddenly find yourself needing a quick loan. Whether it is an unexpected bill, a problem with your car, or a sudden emergency. we understand that people, through no fault of their own, can suddenly find themselves in need of extra funds. To help people with bad credit in such circumstances, many lenders now offer loans for really bad credit after making an instant decision regarding your application.
How quickly you can get a short-term loan. often depends on how much you want to borrow and how long you want to borrow it for. Generally, for small amounts that are to be repaid back quickly, such as three months, such quick loans for bad credit can be approved almost instantly. For larger amounts, some lenders may take longer to approve your application. As with anything, most lenders are very flexible in regards to the terms they offer and many will work with you to find the right repayment plan for you. As a loan introducer, New Horizons strives to find the right bad credit loans for you as quickly as possible.
To help you get access to the money you need quicker than ever before and to reflect how people now use such services, many direct lenders. in the UK now offer bad credit loans online. This means there is very little form-filling and your application can be processed much quicker. As such, you can often get the money you need the same day.; often minutes of you applying.
What is the best poor credit loan for me?

This would seem like a straightforward question to answer. Yet previously, because of the confusing credit scoring system, many people simply looked for a direct lender that would say yes rather than one which offered the best terms. Thankfully, this situation is now changing for the better. Understanding that people and their requirements are often unique, many direct lenders now offer a wide range of instant bad credit loans designed for people poor credit ratings.
To ensure you get the very best deal, a search is performed in which we can quickly allow you to see and compare what loans and lenders are best suited to your specific needs. Not only do we show you which direct lender offers the best short-term loans in regards to APR rates and repayment terms, but we also help you identify which lenders are likely to say yes to your application before you even apply. This includes payday loans for very bad credit and loans for bad credit without guarantor.
I am really struggling with my debts and I can't get a consolidation loan. What can I do?

If you are struggling to meet the monthly repayments on your credit commitments, it is important not to bury your head in the sand. Reducing your monthly outgoings with a consolidation loan is a preferred way for many people manage their financial situation if they have multiple creditors. If you are unable to get a debt consolidation loan, admitting that there may be a problem is the first step to dealing with it. The first thing you should do if you are unable to make a repayment is to speak to the company before you miss the payment. This will enable them to possibly defer the payment and it could help you avoid any charges. All lenders have a duty of care to try to help customers who may be experiencing financial difficulty, and a deferred payment may improve your situation.
If your situation is more serious, and your outgoings have become larger than your income, it is essential that you seek free debt advice. Please use the links below
moneyadviceservice.org.uk
stepchange.org
nationaldebtline.org