Will I be accepted for a loan with bad credit?
We understand how frustrating it can be to hold a poor credit score because of a past mistake or unfortunate situation that may have even been out of your control. Your frustration is magnified if the reason you need access to the extra money is because of a surprise bill or an emergency. Loans for those with bad credit are still possible.
That's why our panel of lenders includes several specialists in providing very poor credit loans. If you have missed payments, had a default, or even a CCJ, some lenders will still consider your application. The rate charged reflects the level of your poor credit.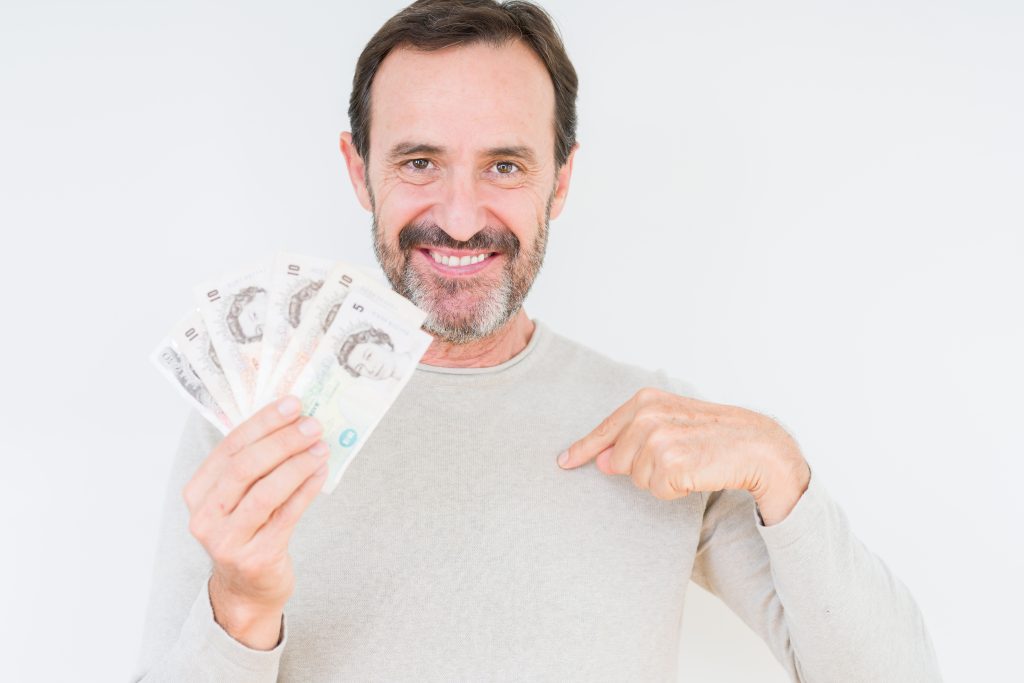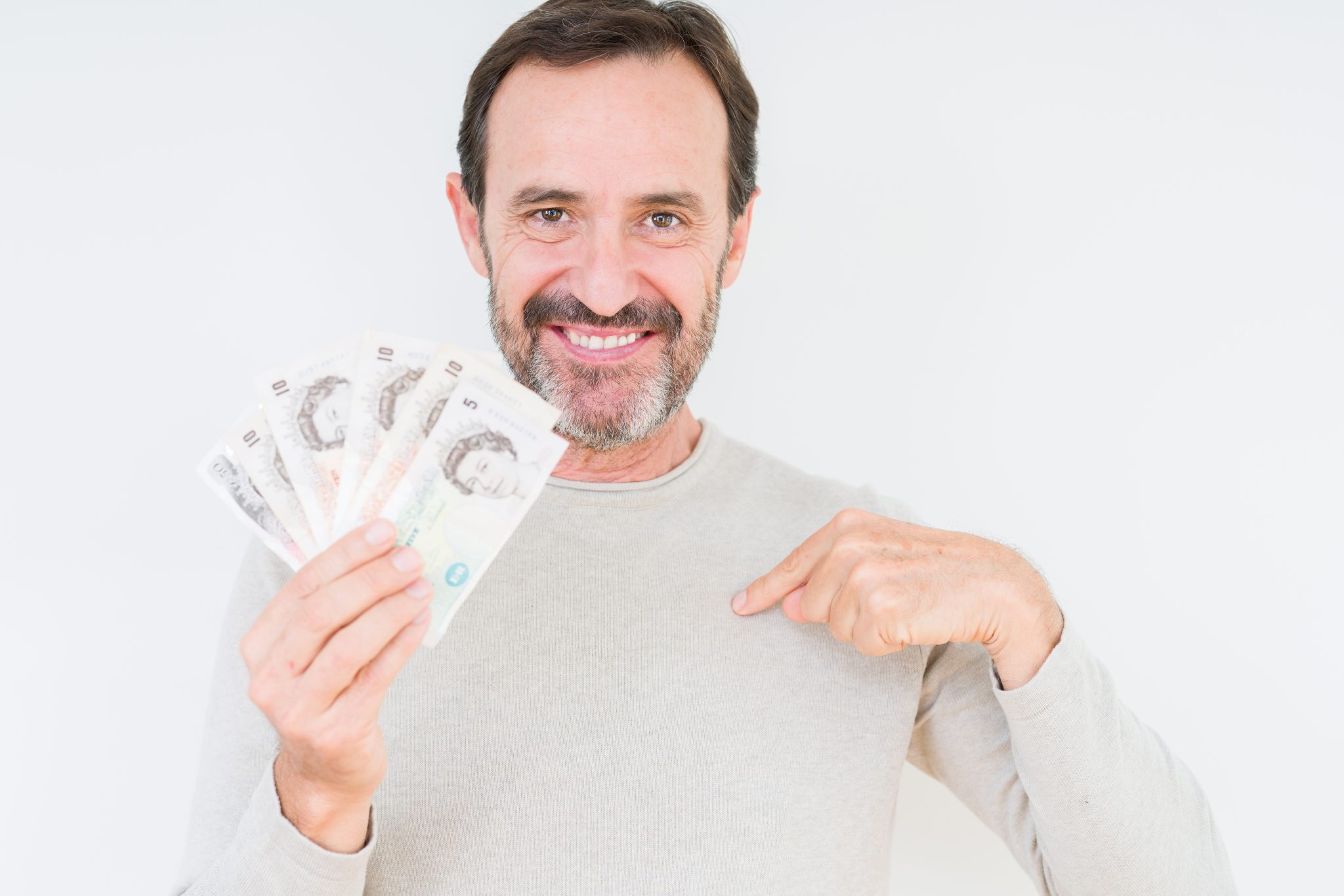 We don't think you should be penalised for years because of a weak credit report, which is why focus on your situation as it stands today, rather than your past. New Horizons also do all we can to make the application process as simple, secure, and fast as possible.
Very bad credit loans are available. It is just a matter of eligibility and only borrowing what you know you can repay. Here at New Horizons, we use a soft credit check technology to discover if you are eligible for a short-term loan. This way, there is no credit footprint left from our check. It takes no longer than one minute for the soft check to be carried out and we supply you with an instant decision. There is absolutely no obligation to continue with a short-term loan
Check your loan eligibility.
We accept an impressive 92% of all loan applications we process, including those for poor credit loans, and we receive thousands of loan requests every day. Finding a loan when you were declined elsewhere can be daunting. We can do the leg work for you.

New Horizons
Best loans for people with bad credit
There are many points to consider when looking to decide which lenders offer the best short-term loans for bad credit. From the lender's reputation and the APRs they offer to whether they charge any additional fees, you must take everything into account before making your decision. To find the best poor credit payday loans for you, you then need to compare what the bad credit direct lenders are offering and compare this to your own needs.
If you do this, you will have a better chance of finding the right lender and therefore getting the best deal for you. As such, lending experts have always recommended that you do as much research as possible before deciding to take out a loan. Understanding what is possible, and that time is often a considerable influence. New Horizons allows you to make a more informed decision by its partner matching you with the best loans for poor credit offered by their poor credit loans direct lenders.
Are short-term emergency loans safe?
Yes, if used correctly. As the name suggests, these loans are only used in an emergency situation. When applying for a short-term loan, only borrow what you know you can repay. It is essential to make all the repayments as agreed on any loan you accept, or it can damage your credit rating and affect your ability to get credit in the future. 
As a loan introducer, who is authorised and regulated by the Financial Conduct Authority, we help you to find the very best loans for your situation. Wanting to give you the same access to short-term loans as people with good a credit history, we help in finding loans for people with weak credit.
Understanding that loans are often required in an emergency, we will do everything we can to make the loan application as painless as possible. Furthermore, we will only recommend a lender once they pass strict criteria regarding ethical lending. Therefore, all of the lenders on the panel are FCA approved and offer full transparency regarding every aspect of their loans; ensuring there are no hidden fees or shocks.
What's the easiest way to get a loan with poor credit?
New Horizons believes that having a poor credit score or looking for very bad credit loans, should not prevent a person from getting short-term loans at the time they are needed. With many direct lenders now agreeing with us, there is currently a great selection of loans for people with poor credit in the UK.
Using the information you provide us, you will be instantly matched up with reputable, authorised lenders who can give you the best deal. Allowing you to compare the loans offered to you eliminates the worry that your credit history is negatively affected by your application being denied, even if you are looking for very bad credit loans.
As a result, even people with very bad credit scores can now apply for quick loans. With an increasing number of direct lenders in the UK now offering such loans, the unfair disadvantages of having a bad credit history are finally being removed; including loans now available for people with poor credit and no guarantor.
How quickly will I receive a poor credit loan?
At New Horizons, our partner's direct lender panel all offers instant decisions on your application and will aim to have the funds in your account on the same day you are approved. Loans for poor credit direct lenders have revolutionised the market in terms of how fast they can get the money in your account.
Flexible rates for poor credit loans
At New Horizons our partner works with a wide variety of direct lenders who offer short-term loans ranging from £50 up to £5,000. You can also spread the monthly repayments on your poor credit loan over 3 to 36 months, allowing you to budget accordingly. Even loans for very bad credit can be applied for.
Can I get a better rate if my credit score increases?
One of the most significant factors in determining how much interest is added to the loan is the risk you pose. If you have poor credit or a CCJ on your record, then lenders will see you as a higher risk. The more your credit score increases, the lower the risk. This is evident in the interest rate charged.
How high are poor credit loan repayments?
The amount of your repayments is dependent on several factors. How much you borrow, and the length of the repayment term will be the most significant factors. If you need a large amount over a short period, the payments will be higher. A smaller amount repaid over a more extended period will lead to lower repayments. However, a more extended repayment period is likely to cost you more in interest overall, even though the payments might be more manageable.
It's essential to be realistic about your monthly budget by selecting a term length where you know you can comfortably afford the repayments.
Are there any charges for repaying a poor credit loan early?
Typically, there won't be any charges if you repay the loan early. Sometimes repaying a loan sooner can create a reduction in interest. Whether this applies to your loan will depend on the agreement you have with your lender. If you're unsure what paying early means for your loan, ask your lender or read the terms of the deal. All lenders are registered with the FCA (Financial Conduct Authority) and abide by the rules and guidelines set out by them.
Missed loan payments
Lots of people miss a payment date for a variety of genuine reasons. For example, a payment date can be exceeded because a bill is in dispute. Missing a single payment on one item won't automatically ruin your credit report. Continuing not to pay a debt or failing to pay several debts at once will harm your credit history.
Some companies may disregard a single missed payment if you have made all other repayments before and since on time, while also paying other debts on time.
If you have a poor credit score, getting credit from mainstream lenders can be a challenge. Time is the biggest healer when it comes to improving a poor credit score, however, ensuring that all credit payments are made on time is essential. For help on how to improve your credit score, read our guide on How to Fix a Bad Credit Score.
What should I do if I need help with my debts?
If your debts have become too much for you and you feel that you need advice, you can speak to numerous companies who can give you information free of charge. Here are three companies who may be able to help.