Short term loans online – How do they work?
Many direct lenders offer short term loans in the UK. Designed to provide you with a small amount of cash as fast as possible, these loans are very useful when you suddenly find yourself needing extra funds. Ideal for emergencies such as car or home repairs, short term loans allow you to quickly borrow the money you need. Because such loans are often needed suddenly and quickly, many direct lenders now offer short term loans online. These loans enable you to use your smartphone, tablet or laptop to apply for a loan almost anywhere and anytime.
How we compare
Why use us?
How much can new customers borrow?
Up to £2500
No fees, ever!
What are the repayment terms?
3 to 18 Months
No paperwork
Approximate monthly cost of borrowing £100
£13
No obligation quote
Percentage of people offered financial help
92%
Instant offer
Can I repay in installments
Yes
Flexible repayment
Do we credit check?*
No
No credit footprint
Access £50 to £2500 today
100% No obligation loan quote
Accept and get your cash in 15 minutes
We don't charge any fees, ever!
We don't credit check


Trusted Merchant
Customer Rated
Online loans are similar to traditional methods of getting loans in that you are asked for the same information. Likewise, your application will also involve a credit check to gauge your suitability. However, unlike traditional applications, everything is done online. This means there is very little form filling and your application will be processed much quicker. This means you can often get the money you need the same day; often within hours or even minutes of you applying.
A short-term loan is what it says, with the money you borrow usually required to be repaid quickly. This repayment period is often around three months. However, because these loans are specifically designed to be repaid over a much shorter period of time than other loans, they often feature a higher APR. As such, it is recommended that you only use a short term loan to fix short-term financial problems and not to solve a longer-term financial issue.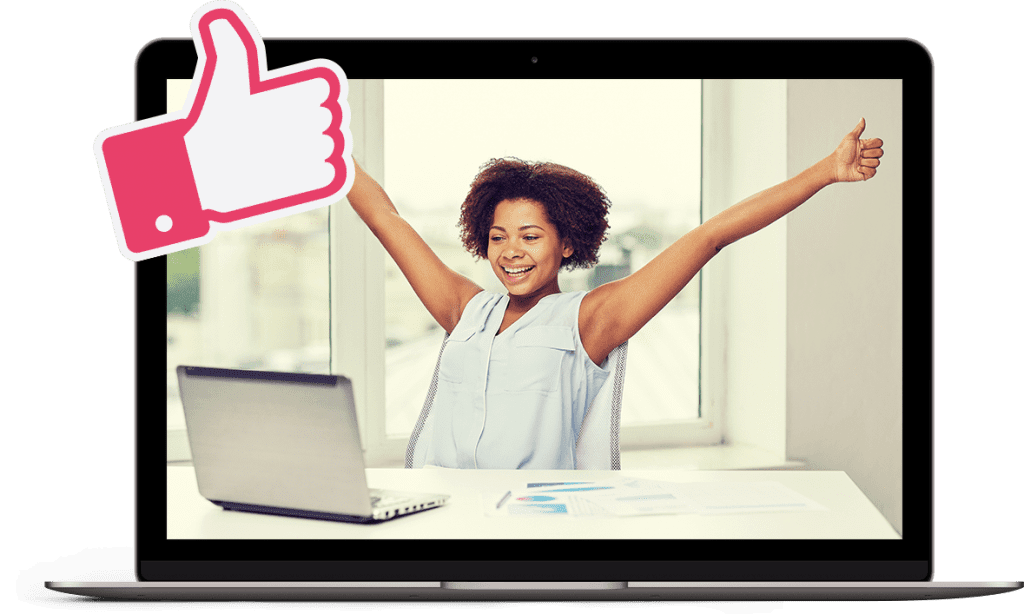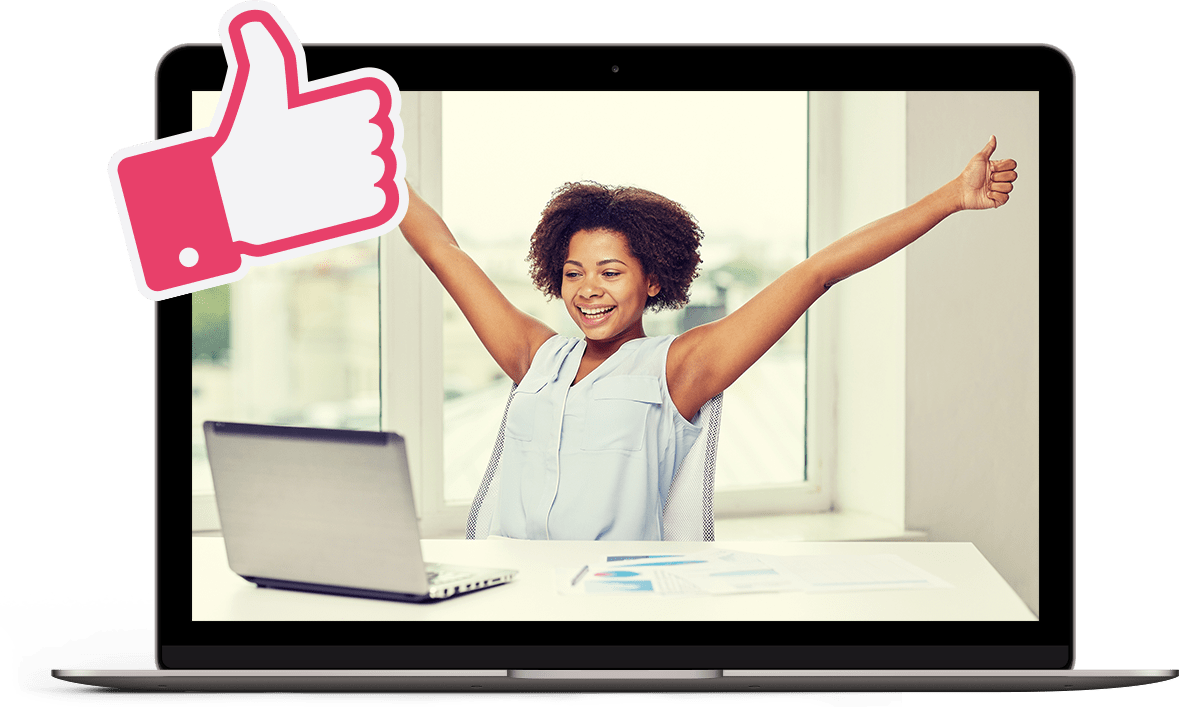 Find your best rate loan without needing a credit check.

Our 'Soft Credit Match' technology matches your profile to over 50 Financial Conduct Authority (FCA) approved loan companies without leaving any mark on your credit record.
With no obligation & no cost – it's the best way to find a loan with no credit check.*
Can I get a short term loan if I have bad credit?
Yes. Many of the lenders we deal with offer competitive short term loans for people with bad credit. This is because lenders have realised that the old ways of assessing an application, such as the use of credit scores, are outdated. As such, many direct lenders in the UK now offer loans for people with bad credit. Because of this, you now have greater choice than ever before; allowing you to compare what is being offered and therefore get the best short term loan for you.
Thanks to the increased competition among lenders, people with bad credit can now get more favourable repayment terms. By ensuring all of the direct lenders we work with are fully certified with the FCA, we can guarantee that they will be completely honest with you regarding every aspect of your loan and that they follow all ethical lending practices.
It's easy with CreditMatch
Apply Online
Secure & confidential 256 bit protection
Get the Best Rate
We find the best rate from our panel of lenders
Instant Approval
We find 1000's of applicants a loan everyday
Get Cash in Minutes
Quick loan within 15 minutes
Flexible Repayment
100% no obligation quote
Short term loans- How much can I get and when do I have to repay?
Short term loans have been specifically created to help people in emergency situations. Understanding that a person can suddenly find themselves in need of cash, direct lenders have created a variety of short term loans. These loans are designed to help you with a short-term money problem and are therefore often required to be repaid over a short period of time.
Short term loans are similar to other types of loans, such as payday loans, in regards to the amount of money you can borrow and the time you have to repay it. In general, most direct lenders in the UK offer short term loans for amounts of up to £2,500. The repayment period for such loans is usually around three months. Of course, as with other types of short term loans, many direct lenders will offer a certain amount of flexibility regarding the repayment period, and so it is always best to check with a lender regarding any special requirements you may have.

If used responsibly and repaid within the designated time, these short term loans can be a useful and often not so expensive way of solving a short-term money problem. However, similar to other loans, problems can arise if you fail to make repayments in the time agreed. This problem can be heightened because of the high interest rates short-term loans often feature. As such, we always recommend that you only borrow what you need and when you are certain that you can repay the money back in the time period agreed.
Who offer the best short term loans for me?
This would seem a straightforward question to answer. Yet previously, because of the dreaded credit score and the often unrealistic criteria of lenders, many people simply looked for a payday loan lender that would say yes rather than one which offered the best short term loans for them. Thankfully, the situation is changing. Understanding that people and their requirements are often unique, many UK lenders now have a diverse selection of short-term loans designed for people with both good and bad credit histories. Focusing on a person's current situation rather than their credit history, many direct lenders are now offering short term instalment loans to people who in the past would have been declined such loans. Because of the increased competition in the market, there is now much more choice than ever before regarding which lender is best for you.
To ensure you get the very best deal, New Horizons performs a unique search in which we can quickly allow you to identify and compare what loans and direct lenders are best suited to your specific needs. Not only do we show you which direct lender offers the best short term loans in regards to APR rates and repayment terms, but we also help you see which lenders are most likely to approve your loan before you even apply. By doing this, we can match you with the right loan for you as well as help protect and improve your credit score for the future.
What short term loans offer easy repayment terms?
The simple answer to this is that most lenders today offer easy repayment terms. Furthermore, thanks to recent changes in the law, lenders now must provide full transparency across every aspect of their loans, including repayment terms. As an independent broker, New Horizons is not tied to any one lender. Therefore, we will only work with lenders that we feel offer the best short term loans for your specific requirements.
The majority of lenders we deal with offer short term loans with easy to follow repayment terms. These repayment terms are often simple; repay the money after approximately one month. However, lenders understand that this is not always possible, and there are therefore now a large variety of short term loan repayment plans available which differ in regards to how long you have to repay. Whether you are looking for 1-month, 2-month or 3-month repayment period or even longer, we will do everything we can to identify and show you which lenders are best suited to your needs. To make repayments even easier, most loans involve repayments being taken out of your account by direct debit on a set date.
What if I can't make a short term loan repayment?
As with all loans, if you repay your short term loan back to the direct lender when agreed, there are no hidden charges and everything is fairly simple. Problems only arise when you have difficulty repaying a loan. As a result, you must be very careful when agreeing to a short-term loan. Firstly, you must ensure that you only borrow what you need. These loans often have a high APR, therefore the more you borrow the more you will have to repay. Secondly, short-term loans often require the money you have borrowed to be paid back very quickly. As such, you must ensure that you only borrow what you know you can pay back in the time required. This aspect of a loan can often be difficult to calculate, and can lead to problems where people have overlooked other expenses and suddenly find themselves unable to make a repayment.
Most lenders these days understand that unexpected problems can arise when it comes to money, particularly in regards to the sudden need for extra cash these loans are designed for. Therefore, if you take out a loan and later realise you may have difficulty making the repayment in the set time, it is recommended you talk to your lender immediately. There are strict regulations covering such situations which are designed to help and protect you if this should happen. Furthermore, many licensed lenders are often sympathetic to such problems and will do everything they can to help find a solution.
Access £50 to £2500 today
100% No obligation loan quote
Accept and get your cash in 15 minutes
We don't charge any fees, ever!
We don't credit check


Trusted Merchant
Customer Rated