What is a personal loan?
A personal loan lets you borrow a fixed amount of cash over a fixed term, usually at a fixed rate of interest. Repayments are typically made every month and spread over several years. The monthly repayment is generally the same for the duration of the loan.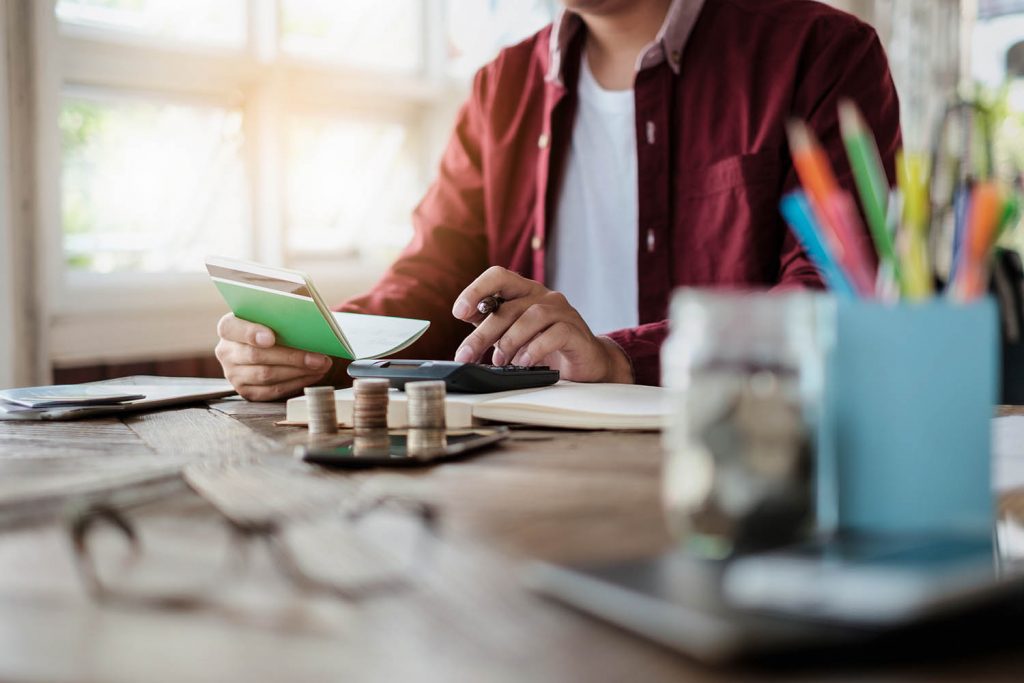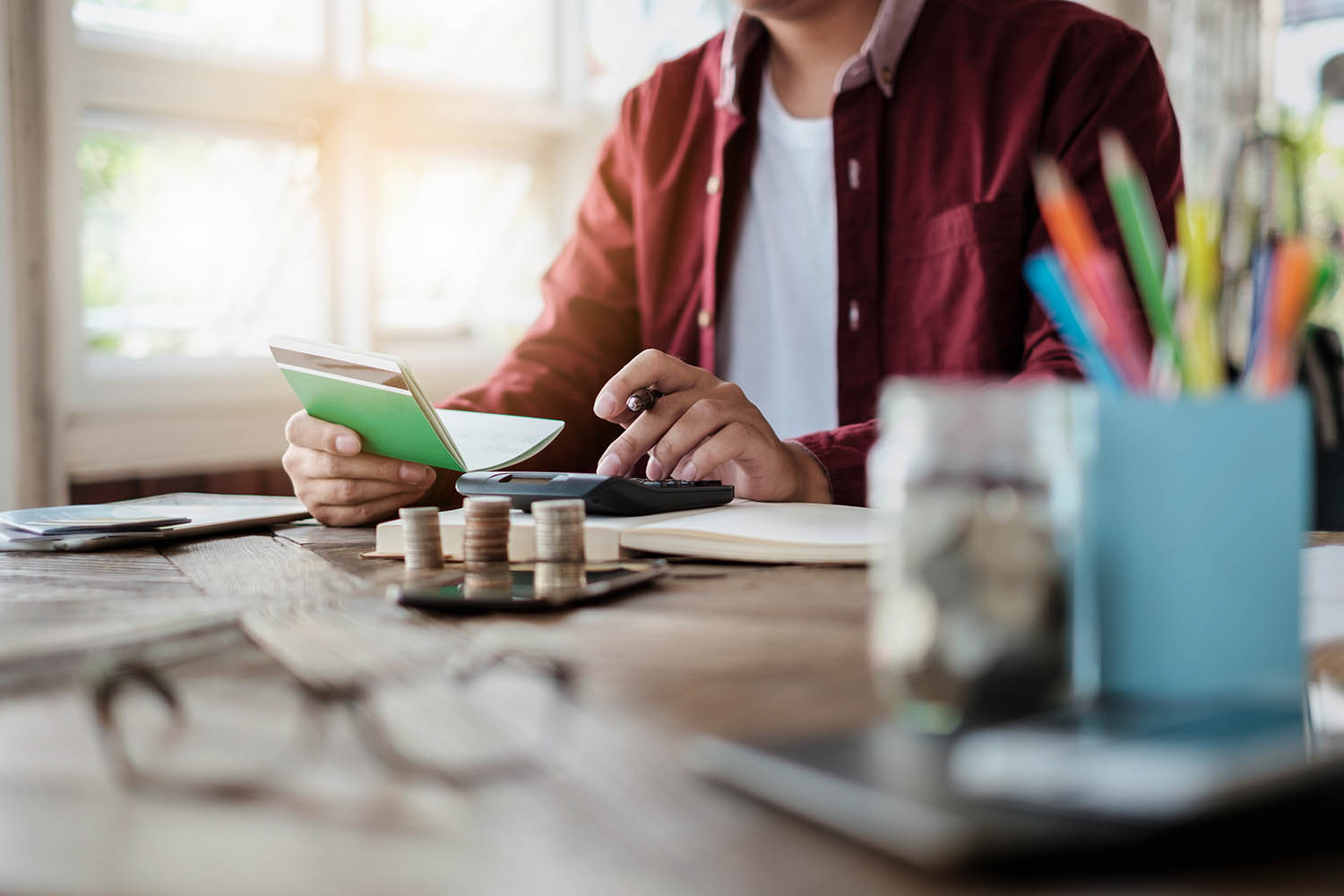 A personal loan, or unsecured loan, does not require collateral. Meaning that the lender will assess your credit rating and financial situation when considering your application. They will not need the loan to be secured against your property or vehicle.
Personal loans generally work on a rate-for-risk basis, with the lowest rates on the market reserved for those with good/excellent credit scores. Many lenders offer personal loans for bad credit, although the APRs are likely to be higher.
Is there a difference between a short term loan and a personal loan?
If you borrow money from a lender, whether you repay it in three months or three years, this is a personal loan. A personal loan means that the loan is not secured on an asset.
People generally consider a personal loan to be for a larger sum of money, that is repaid over a longer period of time. Short term loans, as the name suggests, are repaid more quickly, which means that they are typically for lower amounts.
The application process for personal and short term loans is the same, with the lender assessing the borrower's suitability for a loan by looking at their credit history and financial details.
Is a personal loan right for me?
If you need to borrow money fast, a personal loan could be a great option. If you've previously been declined for a credit card, need to make a purchase, or have an emergency bill, online personal loans can get you the funds that you need quickly.
At New Horizons, we work with a large panel of direct lenders that specialise in instant personal loans. If you are accepted for a personal loan, you could have the money in your account today
Personal loans are a good option for people who are looking to pay off other debts or make a large purchase, such as a car or to pay for home improvements.

New Horizons
Can you get a personal loan with a poor credit rating?
If you have poor credit, there are a number of direct lenders in the UK that will still consider your application. In the past, if you had a bad credit rating, the options for borrowing money were very limited. Thankfully, there are now a lot of options for customers looking for a personal loan with bad credit.
New Horizons works closely with a panel of personal loan direct lenders. These lenders will look beyond a customer's credit history and will more likely look at their ability to repay a loan. They will consider applicants who have missed multiple payments, had a CCJ or been declared bankrupt. Even customers with a very bad credit history can apply and get an instant decision on their application from our bad credit personal loan direct lenders.
Will I be credit checked if I apply for personal loans?
Personal loan direct lenders work the same way as all types of money lender. They are required by law to perform a credit check before they can accept an application for a loan. All personal loan lenders are authorised and regulated by The Financial Conduct Authority, meaning they have to do certain checks on a customer's credit history and financial situation before approving a loan.
The lenders that we work with at New Horizons specialise in providing poor credit personal loans, so no matter what your credit profile, we will find you the best personal loans for your circumstances.
At New Horizons, we have created a panel of lenders that use soft search technology. What this means is that when you apply for a personal loan online, the direct lender will perform a soft search, that does not have any impact on your credit rating and can not be viewed by other lenders. It is after you have accepted the loan offer that they will perform a full credit search. There isn't such a thing as a personal loan with no credit check.
How much can I borrow with a personal loan through New Horizons?
At New Horizons, we work with a growing panel of specialist personal loan lenders. You can apply for loans of up to £5,000 and spread the repayments over 36 months.
You can apply for a personal loan for almost any purpose and have the loan paid out on the same day. Unlike banks or building societies, we are 100% online and are open 24 hours a day every day, meaning if you need a loan quickly, we are always available.
Am I eligible for a personal loan?
To be eligible for a personal loan, lenders will require you to be at least 18 years of age, a UK resident, in full or part-time employment and have a valid UK bank account with a debit card.
In addition to this minimum standard, each personal loan direct lender will have their own criteria. Some lenders will require customers to have an excellent credit history, while others will still lend to customers who are looking for a personal loan for bad credit.
All of our lender partners use soft search technology, meaning we can tell you if you are going to be approved for your bad credit personal loan, without impacting your credit rating.
I don't have a guarantor, can I still get a personal loan with bad credit?
In the past, if you did not have a good or excellent credit rating, finding a loan was extremely difficult. Many personal loan companies would only lend to people with poor credit ratings if they had somebody co-sign the loan. This person was called a guarantor, as they were guaranteeing that they would pay the loan if the customer didn't.
Thankfully, poor credit lenders in the UK now work differently, providing a range of no guarantor personal loans. Understanding that most people prefer to have no guarantor on their personal loan. New Horizons works with a variety of no guarantor bad credit lenders so if you don't want a guarantor loan, you have plenty of options.
Should I clear all of my debts with a personal loan?
If you have multiple debts, it is possible to pay these off with a debt consolidation loan, which is a type of loan where you are merging all of the repayments on your credit cards, loans or other debts into one monthly repayment.
The main benefit of a debt consolidation loan is that you can reduce the amount that you are paying each month. If you're making minimum payments on your credit cards, it can take decades to clear the balance. A debt consolidation loan repays the amount owed in a fixed period.
Consolidating your debts can improve your credit score, as long as you close down the credit accounts that you pay off. However, you can damage your financial status further if you continue to use the credit that you paid off, making it more challenging to be approved for credit in the future.
You should check the interest rates and terms remaining on any debts before consolidating them. You could pay more by spreading the repayment amounts over a more extended period.
I need to make a purchase, should I get a personal loan or a credit card?
Personal Loans and credit cards are both lines of credit, but how they are managed and serviced, differ significantly. A credit card offers a credit line that, as long as you make the required minimum payments, is always available. A personal loan is for a set amount, to be repaid over a fixed period.
If you need to make a purchase and want to spread the repayments for months or years, a personal loan is generally the cheaper option for most credit profiles.
If you plan on repaying the debt straight away, you can avoid paying interest on a credit card as long as the payment is made in full by the next statement date.
I am struggling with my debts. What can I do?
If you are struggling to keep up to date with your repayments, you must speak to your lender as soon as possible, preferably before you miss the payment. Lenders have a duty of care to help where they can, and they could potentially help you resolve the situation quickly. Doing nothing will make the problem worse very quickly.
If you feel that you are struggling with your debts and would like to speak to somebody, you can use the below websites. All advice is free of charge.