Payday loans Online – How do they work?
Payday loans are a specific type of loan offered by direct lenders that are designed to provide people with small amounts of cash. Often featuring a short repayment period of around one month, these loans are designed to help tide you over until your payday. As such, they are particularly useful in times of emergency.
Understanding that payday loans are often needed suddenly, direct lenders usually work very quickly to ensure you get the money into your account as fast as possible. Whilst these loans, if used correctly, can be very useful in times when you find yourself suddenly needing extra funds, such as for an unexpected car or house repairs, you must use caution. Because of their short repayment period and the very nature of these types of loans, payday loans feature a higher than normal APR. As such, it is recommended that these types of loans are only used as a short-term solution and are paid back within the designated time.
These loans are therefore not good if you are simply wanting access to some extra cash or are trying to solve a long-term financial issue. You must therefore always read as much as you can regarding repayments and what happens if you fail to repay the loan in the designated time. Always striving to help get the right loan for you, many of the new payday lenders now offer competitive same day loans. Fully certified, these lenders provide full transparency regarding their loans; helping to ensure all your questions and concerns are answered.
Q1 – Are Payday loans online suitable for everyone?
Q2 – Can I apply online for a payday loan?
Q3 – Is a payday loan safe?
Q4 – How does payday loan interest work?
Q5 – Do I need a credit check?
Q6 – I am struggling with my debts. What should I do?
How we compare
Why use us?
How much can new customers borrow?
Up to £5,000
No fees, ever!
What are the repayment terms?
3 to 36 Months
No paperwork
Representative APR
49.9% (variable)
No obligation quote
Can I apply with bad credit?
Yes
Instant decision
Can I repay in instalments
Yes
Flexible repayment
Do we credit check?*
No
No credit footprint
Access £50 to £5,000 today
100% No obligation loan quote
Accept and get your cash in 15 minutes †
We don't charge any fees, ever!
We don't credit check*

Are Payday loans online suitable for everyone?

Here at New Horizons, we understand that you can be left with a bad credit rating because of a variety of reasons; many of which are often no fault of your own. Understanding that these reasons do not make someone a loan risk, and believing that everyone should have equal access to credit when needed, we strive to help you not only get a loan but the best loan for you. That is why the information you provide us is used to create a search which will not only allow you to find and compare the best loans for your specific requirements, but also identify those direct lenders that are most likely to give you the money you need.
Payday loan process
Apply Online
Secure & confidential 256 bit protection
Get the Best Rate
Find the best rate from a panel of lenders
Instant Approval
Every day we accept 1000's of applications
Get Cash in Minutes
Loans paid within 15 minutes †
Flexible Repayment
100% no obligation quote
Can I apply online for a payday loan?
The quick answer is yes. To meet the increasing demand for online services and taking advantage of breakthroughs in mobile technology, many direct lenders in the UK now offer payday loans online. To help you get complete access to the different types of payday loans available, many of the direct lenders offer online loans. This means you can now apply for a loan on your phone, laptop or tablet, as well as from any location.
Incredibly simple to use, mobile loan applications are similar to traditional application processes in regards to the information you are asked for and the type of credit check being performed. After providing details of your current personal situation, as well as relevant identification and other details, your application will be processed very quickly. What this means is that you can often get the money you need the same day as your application; sometimes within hours or even minutes.
Quick, safe and available from the comfort of your own home, online loans have quickly become one of the most easy and popular types of payday loans currently available in the UK. As such, many of the biggest direct lenders in the UK now offer a range of online loans, including online loans for people with bad credit.
Is a payday loan safe?
As with any type of transaction performed online, there are always some people with reservations regarding security. Because online shopping, banking and loans are still relatively new for some people, many are naturally cautious about giving their personal banking details online. Whilst this is, of course, understandable, modern technology and security practices have helped create incredibly secure systems that are helping to eliminate such concerns.
Many new payday loan lenders in the UK are now able to guarantee that any details you give online will remain completely private; helping to provide you with important peace-of-mind. As a result of such breakthroughs in data protection, online loans can now claim a reputation every bit as trusted and secure as traditional methods. Always striving to provide customers with instant access to some of the very best loans available, we do everything we can to help you get quick, convenient access to payday loans from some of the largest and most trusted direct lenders in the UK.
How does payday loan interest work?

In essence, payday loan interest works just the same as interest on other types of loans. The lender will set the level of interest to be paid on a loan, and this is then added to the amount you borrow. However, there is one noticeable difference between a payday loan and that of more traditional types of loans; the APR.
In general, short-term loans such as payday loans, feature a much higher APR than other types of loans. In fact, the difference can often be very large, with some lenders charging over 2,000 %. There are various reasons why lenders charge so much on these loans, with the biggest being the fact that these loans feature a very short repayment period. As such, lenders charge more to ensure they get their money back and of course make a profit. Therefore, you must remember that such cash till payday loans are designed to only be a short-term solution. If used correctly, these loans can be very useful. However, because of their high APR, payday loans must not be used as a long-term solution to financial problems.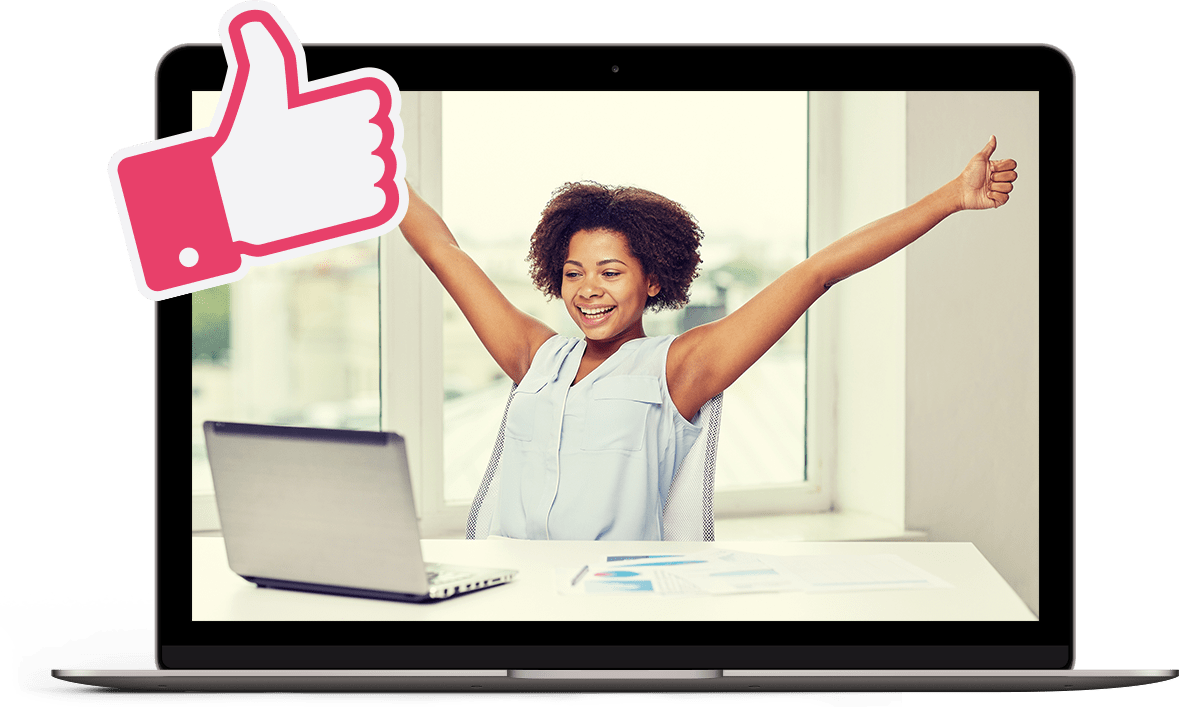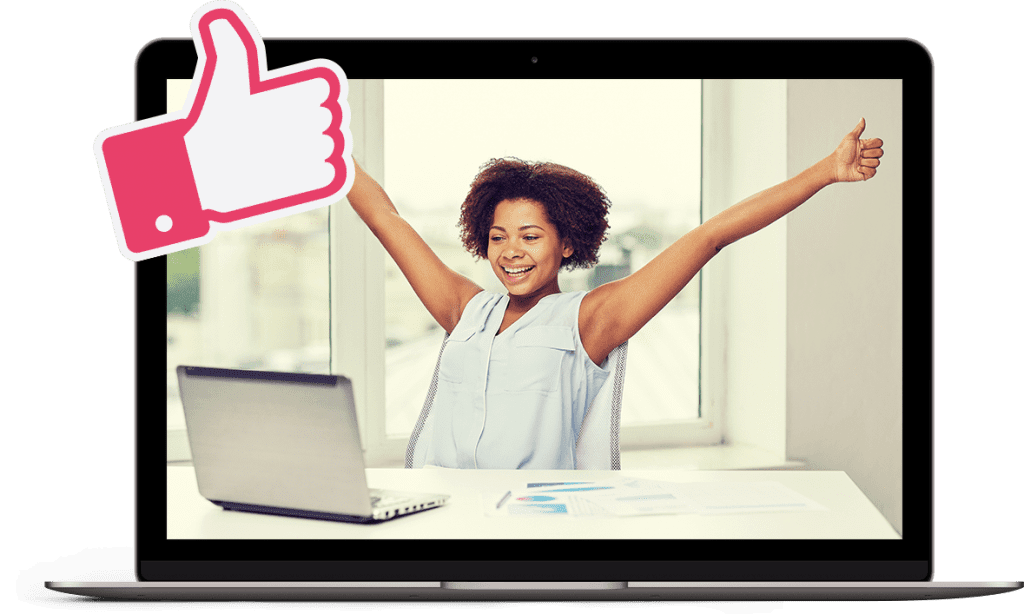 Find your best rate loan without needing an initial credit check.*
'Soft Credit Match' technology matches your profile to over 50 Financial Conduct Authority (FCA) approved loan companies without leaving any mark on your credit record.
With no obligation & no cost – it's the best way to find a loan with no credit check.*
Do I need a credit check?

The quick answer to this is yes. All direct lenders are required by The Financial Conduct Authority to perform a credit check on all loan applications. Therefore, there is no such thing as no credit check payday loans. As such, if you see a lender offering guaranteed loans that feature no credit check, they are either not telling you the truth or they are not an officially-recognised lender. Remember, if you apply for a loan you will have your credit checked as part of the application. However, if you suffer from a bad credit score this does mean your loan application will be turned down.
In the past a bad credit rating would automatically put you at a disadvantage and would most likely ensure your payday loan application was not successful. However, many modern lenders are now changing how they rate a person's suitability. Understanding that people can have a bad credit rating for a variety of reasons, many direct lenders are now changing how they rate a person's application. Looking past traditional markers such as previous loan repayments, lenders are now using more realistic indicators to assess a person's ability to pay back a loan, such as current employment status. As a result of these changes in the industry, more people than ever before are now able to successfully apply for a payday loan regardless of their bad credit.
Will a credit check lower my credit score?
One problem when applying for payday loans in the UK in the past was how the process could negatively affect your credit score. In the past, if you applied for a loan and were turned down, your credit score could drop as a consequence. This resulted in a negative cycle in which the more you applied for the money you needed the more difficult it became to actually get it. This resulted in many people damaging their credit score and ultimately preventing them from even applying for loans they desperately needed.
To help overcome the problem of failed credit checks and provide everyone with equal access to cash in emergencies, with New Horizons, you can perform a 'Soft Credit Match'. What this means is that by using the information you provide us, not only will you find the best loans for your individual requirements, but you can also identify which lenders are most likely to approve your loan even if you have bad credit. What this means is that you can now apply for a loan with greater certainty that you will be approved. Not does this help protect your credit score from falling, but it also helps you to get the funds you need quicker than ever before.
The right payday loan for you
Here at New Horizons, we understand that people's personal situations can vary massively. That is why we do everything we can to allow everyone access to credit regardless of their situation. As such, a panel of payday lenders include both those that require a guarantor for a loan and those that do not require a guarantor. As we are a loan introducer and not a direct lender, our role is to simply find the best lender for you. Wanting to provide you with the greatest choice and ensure you have peace-of-mind, every direct lender featured is fully authorised and regulated by the The Financial Conduct Authority.
I am struggling with my debts. What should I do?
If you are struggling with your debts and require assistance. You can speak to the companies below, free of charge.
moneyadviceservice.org.uk
stepchange.org
nationaldebtline.org
Access £50 to £5,000 today
100% No obligation loan quote
Accept and get your cash in 15 minutes †
We don't charge any fees, ever!
We don't credit check*