Quick loans online
If you're suddenly faced with an emergency, then a quick loan can be the solution that keeps everything ticking over until you can get back on top. There have been times when we would all be grateful for access to a bit of extra cash.
An unexpected house repair or mechanic's bill can leave anyone short for the rest of the month. New Horizons gives you the ability to get a quick loan in the shortest possible time and at the best rate for your situation.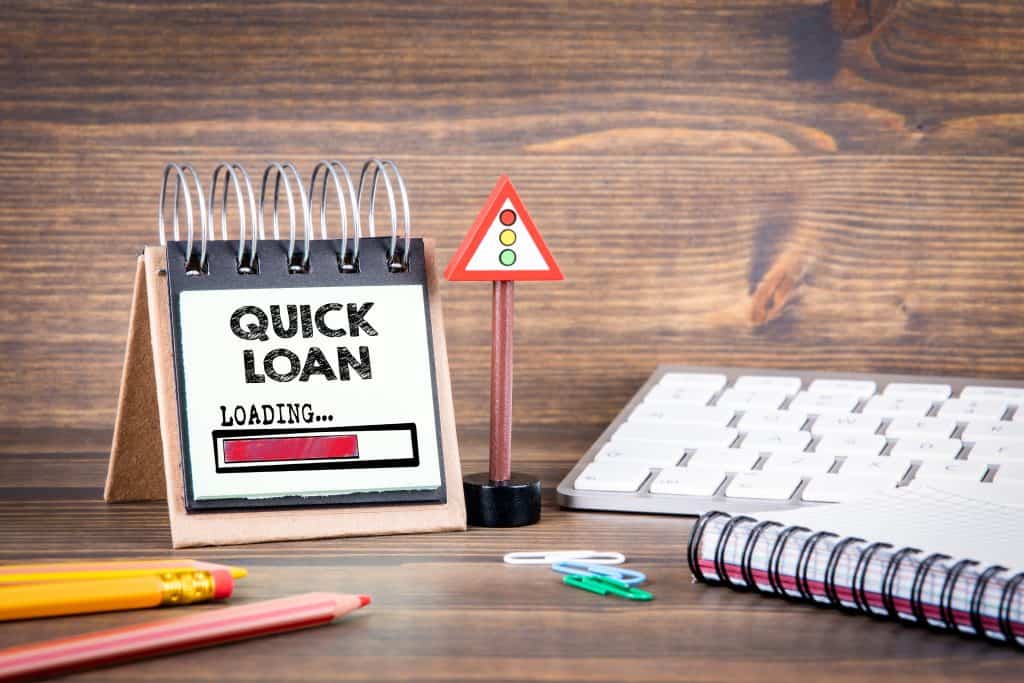 New Horizons do everything we can to assist people who need access to credit. We try to do this in a user-friendly way that is simple to apply and completely transparent. If you're looking for a quick loan online, then you may have some questions about the process.
Please be aware that most quick loans are not intended for use as a long-term financial solution. They are specifically for those who need a great deal to help them out of a tight spot. We keep urgency at the forefront of our minds when designing every aspect of our website and processes for fast loans.
Different Types of Quick Loans
How do I apply for a quick loan?
Applying for a quick loan is fast, and easy and you can apply online from any device, even your smartphone! All you do is go through and fill out an application then when completed it gets sent to a lender to approve. Once approved your money can be sent to your account the same day, although many customers receive it within the hour. 
We know that if you're trying to find a quick loan then there is probably a good reason. This is why we've stripped away all the unnecessary parts during your application process, so you receive your quick loan as fast as possible. Your application for getting a quick loan may take longer if you're asking for a higher amount. The only other variable is your ban's system and processes, which we have no control over. 
How long will it take for me to receive my quick loan?
As stated previously, the application itself doesn't take long, and our user-friendly process will provide you with an instant decision. Once your quick loan has been approved, our lenders get the money transferred immediately. From start to finish, this is typically completed in a matter of minutes. However, loans for more substantial amounts might take slightly longer to process. Hence why we quote an average time of fifteen minutes.*
Once approved, you should receive your quick loan within minutes. Depending on your bank's internal systems and processes, this may take slightly longer. However, your money will be in your account on the same day.
You can apply for fast loans for any amount from £50 to £5000. You can choose a repayment term to suit you, depending on the amount you would like to borrow.

New Horizons
How much can I borrow with a quick loan?
For your convenience, you can apply for fast loans for any amount from £50 to £5000. You can choose a repayment term to suit you, depending on the amount you would like to borrow.
Quick loans, for more significant amounts, are paid back over a more extended period than smaller amounts. Failure to make repayments on time can cost additional fees and interest, so make sure you're realistic with your repayment term and don't overstretch yourself.
If for any reason you don't think you're going to be able to make a repayment, contact your lender straight away. They are much friendlier when you approach them with a problem and don't merely ignore the issue. It also means a quicker solution is agreed between you, rather than the drawn-out and costly process that can take place if you ignore them.
Are quick loans more expensive?
The short answer is no if you pay it back on time. Quick loans are mostly payday loans. When payday loans first became popular, they quickly earned a bad reputation for outlandish interest rates and unrealistic repayment terms. The unscrupulous lenders of these early days are long gone. Modern, reputable direct lenders are authorised and regulated by the FCA (Financial Conduct Authority).
The FCA sets out regulatory and ethical guidelines all direct lenders must follow, which offers consumers a more significant amount of protection. However, loan rates still look high compared to a conventional loan, mainly due to the short-term nature of this type of credit. It means a direct lender only has a short window to make a return on the loan.
The FCA sets out regulatory and ethical guidelines all direct lenders must follow, which offers consumers a more significant amount of protection.

New Horizons
Quick loans can get considerably more expensive if you fail to make the agreed payments on time. If you think you may struggle to meet your next payment, you should get in touch with the direct lender immediately, as giving them a warning shows you're willing to resolve the situation.
This will help you to solve the issue together and stop the lender from making any assumptions about your intentions, and probably cost you less than merely ignoring them.
Find your best rate loan without needing an initial credit check.
'Soft Credit Match' our broker partner's technology matches your profile with our industry-leading panel of Financial Conduct Authority (FCA) approved direct lenders without leaving any mark on your credit record.
With no obligation & no cost – it's the best way to find a loan.
Get Your CreditMatch
Do I have to repay a quick loan on my next payday?
Quick loans have evolved to be a little more user-friendly. You can now select a broader range of amounts and repayment terms, depending on your unique circumstances. The exact duration of your loan will depend on what you agree to when accepting a loan. People borrowing a more substantial amount will usually opt for a more extended repayment period.
Quick loans have some similarities to payday loans. They were initially called payday loans because the minimal amounts borrowed were treated in much the same way as a sub from an employer, just with interest. People would borrow small amounts to tide them over until their next payday when they'd repay the loan in full.
People borrowing smaller amounts will probably want to choose a shorter-term repayment period to minimise the interest. However, they should still be realistic and only accept a repayment period they can realistically afford.
Can I repay a quick loan early?
Quick loans can be paid back earlier than the stipulated period. How much money this saves you will depend on the specific terms of the loan. Some lenders reduce the interest to reflect the shorter time, while others might have a fixed amount of interest regardless of when you repay the loan.
All direct lenders regulated by the FCA (Financial Conduct Authority) must adhere to specific ethical standards, meaning they must be transparent. If you can't find the information before accepting the loan, then ask the question. We'll always be upfront and tell you where you stand.
I need advice on my debts. What should I do?
If you are struggling with your debts and require assistance. You can speak to the companies below, free of charge.