Quick loans for life's little road bumps.
Life is often unexpected, and therefore you will at times find yourself suddenly needing extra money fast. Whether it's a repair to your car or an unexpected bill, we understand that people through no fault of their own can suddenly find themselves in such a situation. Once considered something of a last resort, quick cash loans are now an important part of the money-lending industry. As such, these short term loans are offered by some of the biggest direct lenders in the UK. Because of this, there is now a huge variety of quick loans online that promise to give you the money you need the same day.
As a loan introducer, who is fully authorised and regulated by The Financial Conduct Authority, New Horizons strives to find the right quick payday loans for your unique requirements. To help you get access to the money you need faster than ever before, and to reflect how people now use such services, many direct lenders in the UK offer fast cash loans online. These loans are similar to traditional loans in that you must give information such as employment status. Likewise, your application will also involve a credit check to gauge your suitability. However, unlike traditional applications, the entire process is done online. This means there is very little form-filling and your application can, therefore, be processed much quicker with instant approval. As such, you can often get the money you need the same day; often within hours or even minutes of you applying.
Q1 – How fast will a loan be paid into my account?
Q2 – Are cash loans expensive?
Q3 – Will I need a credit check for a quick loan?
Q4 – Will I need a guarantor?
Q5 – How do I apply for a quick loan?
Q6 – What is the best quick loan for me?
Q7 – I need advice on my debts. What should I do?
How we compare
Why use us?
How much can new customers borrow?
Up to £5,000
No fees, ever!
What are the repayment terms?
3 to 36 Months
No paperwork
Representative APR
49.9% (variable)
No obligation quote
Can I apply with bad credit?
Yes
Instant decision
Can I repay in instalments
Yes
Flexible repayment
Do we credit check?*
No
No credit footprint
100% No obligation loan quote
Accept and get your cash in 15 minutes †
We don't charge any fees, ever!
We don't credit check*
How fast will a loan be paid into my account?
The short term loan industry has grown significantly in recent years because of the increasing demand to borrow money quickly. As such, many of the biggest and most respected direct lenders in the UK now offer a range of loans designed to place the money into your account as fast as possible, including quick payday loans. Understanding that such loans are often required urgently, many lenders have created simple application processes. Featuring easy-to-follow steps, applications are processed the same day, sometimes instantly; enabling you to get quick access to cash. Of course, many short-term loans feature higher interest rates than other types of loan. To help find the ideal short term loans for you, New Horizons will quickly identify and compare the best deals based on the information you provide.
Are cash loans expensive?
There is no denying that short term loans such as instant quick loans often feature high percentage rates. With APRs often running into the thousands, many people simply ignore these loans because they believe they are too expensive. Whilst we agree that these APRs are high, they are a little misleading in that such cash quick loans are not supposed to be borrowed over a long period. Loans such as emergency-loans are designed to be repaid quickly; often after a period of just three months. With lenders charging a one-off fee rather than interest, you can generally expect to pay back around £25 for every £100 you borrow. Because this lending charge is often in the form of a fee, you will have full transparency in regards to how much you must repay and when. Of course, as with all loans, you should be careful when taking out an emergency loan. The high APRs of such loans can become an issue if you fail to repay the money you borrow when you are supposed to. Therefore, it is vital that you always borrow only what you know you can repay in the period stated by the lender.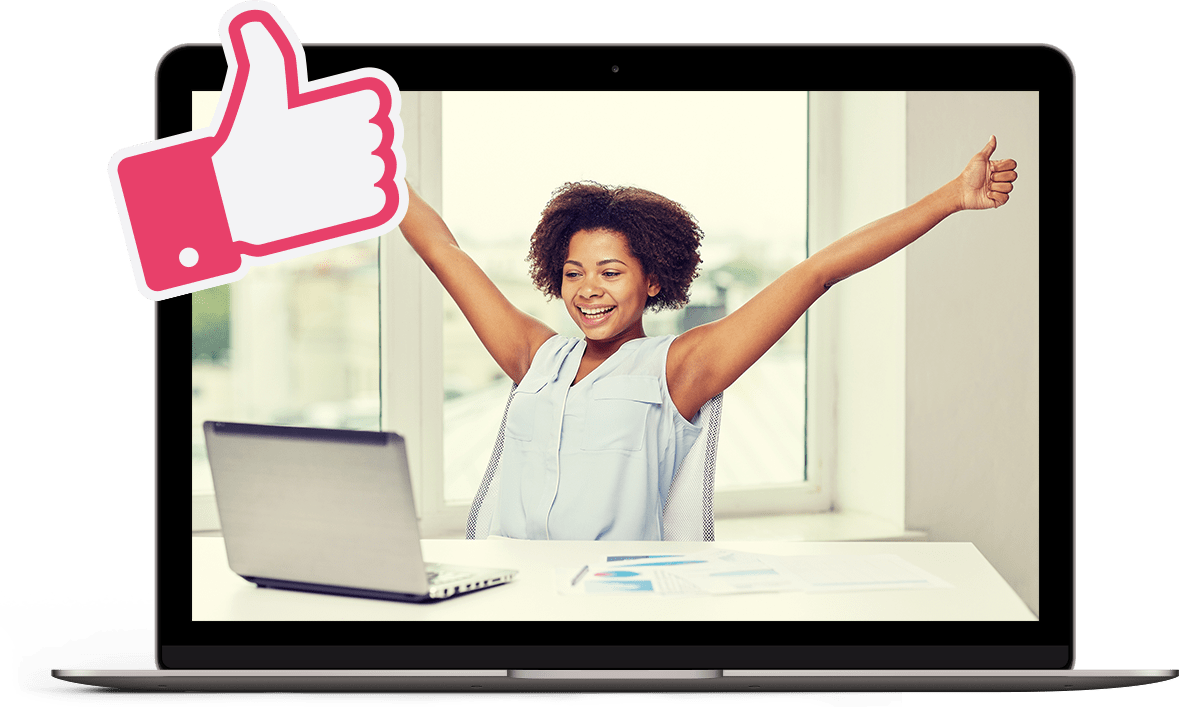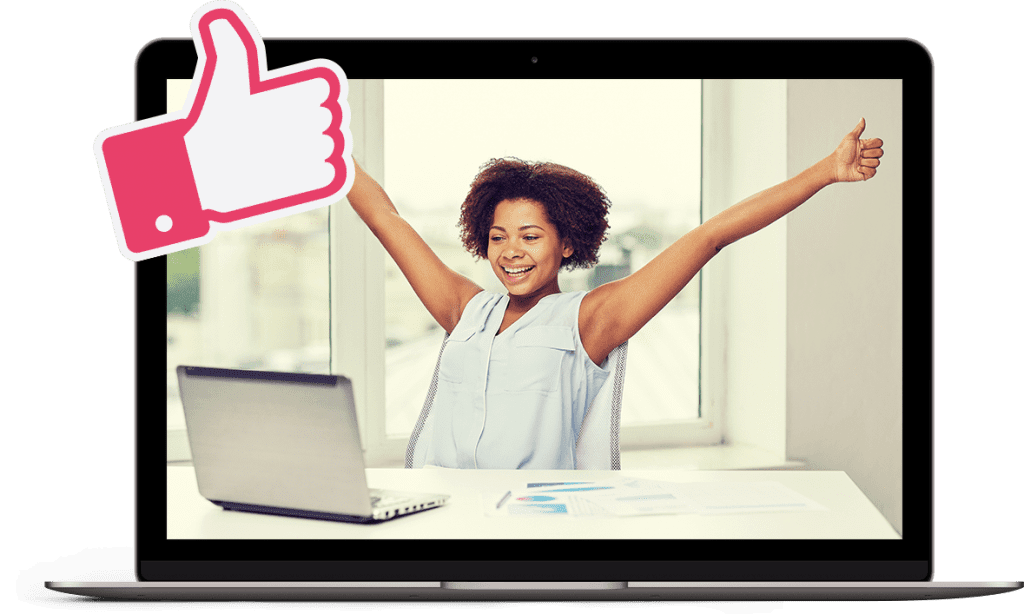 Find your best rate loan without needing an initial credit check.*
'Soft Credit Match' technology matches your profile to over 50 Financial Conduct Authority (FCA) approved loan companies without leaving any mark on your credit record.
With no obligation & no cost – it's the best way to find a loan with no credit check.*
Will I need a credit check for a quick loan?
The sudden need for a loan brings with it many stresses. One of these is, of course, a credit check. Lenders use your credit score to decide if they will lend you money or not. In the past, a bad credit score meant lenders were unlikely to lend you money because they perceived you as a loan risk. Based on various, often unexplained criteria, your credit score would be the main reason behind whether your application was successful or not. However, many lenders often used different information when making their decision. Therefore, this means a person can be declined by some lenders and approved by others. As a result of all this confusion, many people simply looked elsewhere for loans; resulting in the appearance of lenders claiming to offer quick loans no credit check. While such loans of course sound appealing, they are in fact not really real. There is because there is no such thing as quick loans with no credit check. Even worse, such loans could, in fact, damage your credit score if your application is turned down; making it even more difficult for you to get loans in the future. However, this does not mean that people with a bad credit score cannot get loans.
Quick loan process
Apply Online
Secure & confidential 256 bit protection
Get the Best Rate
Find the best rate from a panel of lenders
Instant Approval
Every day we accept 1000's of applications
Get Cash in Minutes
Loans paid within 15 minutes †
Flexible Repayment
100% no obligation quote
Will I need a guarantor?
Understanding that people can have a bad credit score through no fault of their own, many lenders are now basing their decisions on more up-to-date information, such as your current employment status. This means that an increasing number of lenders are now providing loans to people once considered unsuitable because of their credit scores. A similar problem is the need for quick loans that require no guarantor. Whereas in the past most lenders required this, modern lenders now understand that there are a huge variety of reasons why a person may not have access to a guarantor. As such, many lenders now offer a range of quick loans no guarantor. By including such quick cash lenders in the system, this helps to provide everyone with the same access to loans when they need them most.
How do I apply for a quick loan?
To reflect the sudden and often urgent circumstances surrounding the need for quick loans, including those for people with bad credit, loan applications have been designed to be very simple. After providing some personal details, your application for a quick bad credit loan will be quickly, sometimes instantly, processed. If you are successful, the money can often be in your account within hours or even quicker. To further speed up the process, New Horizons will show you which direct lenders are most likely to approve your application; thereby saving you valuable time and helping to protect your credit score from being further affected if your application is unsuccessful. Understanding the need for clarity when dealing with such matters, we do everything we can to ensure all our quick loans bad credit lenders provide completely transparent information regarding their small loans, fees and any other charges. As such, you can be guaranteed that there will be no hidden surprises in store. All of our partner's lenders are fully authorised and regulated by The Financial Conduct Authority
As such quick cash loans are often required urgently, it is recommended that you exercise caution. You should always take your time to read everything you can about a loan so that you fully understand what you are getting into. This includes avoiding lenders advertising online who falsely claim to offer quick loans that involve no credit check. To help with this, we offer easy-to-read comparisons, whilst also ensuring all our lenders are fully authorised to offer loans. Here at New Horizons, we strive to make the application process as simple as possible. Using the information you provide us, we quickly compile a list of reputable, authorised lenders offering the best deals for you, and just as importantly which lenders are most likely to approve your loan. By allowing you to easily compare the best quick and easy loans, you can quickly and confidently select the right lender for you.
What is the best quick loan for me?
Unlike in the past when quick loans had a rather negative image and reputation, quick loans today are a natural and important part of their business. Due to increased competition amongst lenders and the greater need for such loans, many direct lenders now offer a wide range of quick loans; including those for small and large amounts of money, those for people with and without guarantors and those that feature longer-term repayment plans. Reflecting this choice, New Horizons will allow you to quickly identify the best type of loan and lender for you. Specifically catering to people with bad credit histories, our partner deals with direct lenders that offer loans covering a huge variety of circumstances. Remember to avoid companies offering quick loan no credit check.
I need advice on my debts. What should I do?
If you are struggling with your debts and require assistance. You can speak to the companies below, free of charge.
moneyadviceservice.org.uk
stepchange.org
nationaldebtline.org
100% No obligation loan quote
Accept and get your cash in 15 minutes †
We don't charge any fees, ever!
We don't credit check*