The best UK payday loans online for you
We understand that the best payday loans for you may not be the best for the next person. New Horizons uses your details to identify the best payday loans for your specific needs quickly.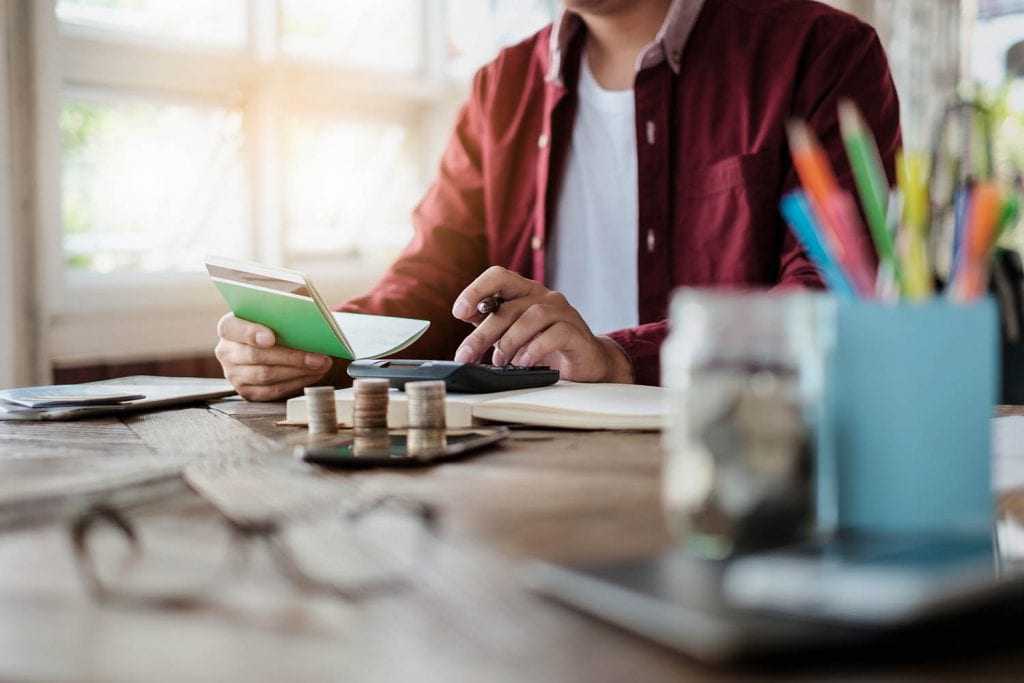 Designed to provide people with small amounts of cash; payday loans are usually intended to be repaid quickly; often after one month – hence their name. Because these types of loans are often required rapidly and unexpectedly, many direct lenders in the UK now offer payday loans online; giving you instant access to the best loan details being provided.
How do I find the best payday loan in the UK?
Many direct lenders will now happily tailor a loan to an applicant's specific requirements; further ensuring you get access to the very best short term loans. Because of the popularity of payday loans, there is an almost endless number of direct lenders claiming to offer the best short term loans rates.
Finding the best loan for you and your situation can often be time-consuming and difficult. We understand that this is often the last thing a person needs when they suddenly find themselves needing emergency loans. New Horizons can swiftly identify the ideal loan companies and the best loans for you completely free-of-charge.
What are the best payday loans for people with bad credit?
Bad credit payday loans are specifically designed to quickly provide quick loans to people who would normally struggle to get a payday loan because of their bad credit score. However, because of the demand for payday loans and changes in how lenders assess a person's suitability, some of the biggest and best lenders around the UK offer a range of payday loans for bad credit.
Designed specifically for people who in the past would be turned down for these types of loans, New Horizons will give you access to a great selection of lenders and some of the best payday loans deals available, including the best guarantor and no-guarantor loans.
The best loan for one person may not be the best for another person. Apply to get your personalised quote.

New Horizons
Can I get two payday loans at the same time?
While no specific rules are saying that you can't have multiple payday loans, it is not a good idea to have multiple payday loans at the same time. Payday loans should primarily be used in times of emergency. If you need to use numerous payday lenders at the same time, you may be better suited speaking to someone about your finances.
How fast will I receive my payday loan?
Bearing in mind the often urgent circumstances with the need for payday loans, the application process for these loans has become straightforward. Following provisions of some personal details, all applications will be swiftly, often almost instantly processed. If successful, the money could be in your bank account within hours or much quicker.
To help you find the best loan rates and get the money into your account quickly, New Horizons will identify which direct lenders will approve your application before you need to apply with them. This will save valuable time and helping to eliminate unsuccessful applications. We understand the need for clear understanding when dealing with financial matters, we therefore only work with lenders who are transparent in all aspects of their loans and who follow ethical lending practices.
You can rest assured that there will be no charges or hidden fees in store for you; ensuring you get the best loan for you.
Can I pay a UK payday loan off early?
If you would like to pay your payday loan off before the repayment date, most lenders will allow you to do so. Many lenders will reduce the amount of interest for you if you pay early, where others may still charge you the fixed amount of interest that you agreed at the start of your loan. If you are unsure, check with your lender and they will confirm if there are any early repayment charges.
What happens if I can't repay my payday loan?
If you think you are not going to be able to make an agreed repayment, it is essential that you contact your lender straight away before the payment is due. By doing this, you are allowing the lender to help you before any interest penalties or late fees are added. They may be able to move your repayment date, freeze interest and charges or even re-finance your loan.
Who are the Top 10 Payday Lenders?
It is not an easy question to answer because we believe the best lender is the lender that is most suited to your individual needs. By using your information, our partner will quickly identify the best lenders for you; enabling you to compare the top 10 payday loans and best five payday loans for you.
By considering the details you provide, they will perform a payday loan compare check for your situation and requirements. While they do of course feature many well-known high street lenders, they match you with the best UK payday loans for you and your unique circumstances.
By using the information you provide us, payday loans companies in the UK now look past outdated factors such as credit history. We are confident that we can help you get access to instant payday loans, that will allow you to resolve your situation quickly.
If you are struggling with your debts and require assistance, you can speak to the companies below, free of charge.