What are cheap payday loans?
A cheap payday loan is simply a loan that offers the cheapest payday loan rates in terms of the APR. The lower the APR, the less you payback. Cheap small loans such as payday loans are a specific type of loan made to help people get hold of with small amounts of cash, often very quickly.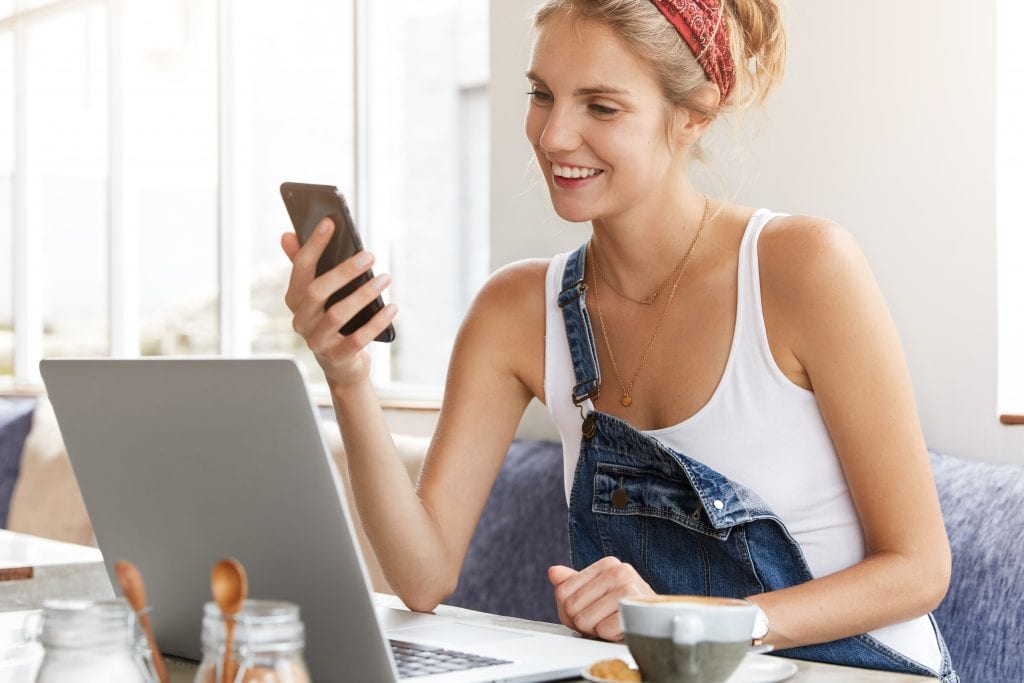 Usually featuring short repayment periods of one month; hence their name, these types of loans are intended to provide you with cash until payday arrives. These types of cheap short term loans are therefore very useful during times of emergency.
Lenders can work very quickly to make sure you get the cash in your bank account as fast as possible

New Horizons
Understanding that payday loans are often needed urgently, direct payday lenders can work very quickly to make sure you get the cash in your bank account as fast as possible. Because of their short repayment period and the very nature of these types of loans, cheap cash advance loans feature a higher APR than long-term products. As such, it is recommended that these types of loans are only used as a short-term cash solution and are paid back within the designated time.
What you need to know


Why use us?
How much can new customers borrow?
Up to £5,000
No fees, ever!
What are the repayment terms?
3 to 36 Months
No paperwork
Representative APR
49.9% (variable)
No obligation quote
Can I apply with bad credit?
Yes
Instant decision
Can I repay in instalments
Yes
Flexible repayment
Do lenders credit check?
Yes
We only soft-search
Can I get a cheap payday loan for people with bad credit?
Because of uncertainty regarding credit scores and credit checks, many people continue to be confused and therefore wary of the entire application process. Because of this, a growing number of people have looked to bypass credit checks; creating demand and a market for cheap loans that come with no credit check. As such, it is not unusual to see advertisements for affordable payday loans that have no credit check.
However, there are no such things as loans without a credit check, with The Financial Conduct Authority requiring all authorised direct lenders in the UK to perform mandatory credit checks on all loan applications. Meaning that if you see a company claiming to offer loans without a credit check, they are probably not being entirely honest with you. It does not mean that you should not apply for a loan if you have bad credit.
Payday loan APR's look very high as they are designed to be used over a period of just a few months.

New Horizons
By focusing on an applicant's current situation rather than their previous credit history, most direct lenders are now offering cheap payday loans to customers who perhaps previously may not have been accepted. What this means is that it is now much easier now to get cheap loans with bad credit. One further benefit of this is that you now have much more choice than ever before. Therefore, instead of being forced to accept the first lender that says yes, you can shop around to find the cheapest payday loans and those best suited for your own needs.
Can I apply for a payday loan online?
At New Horizons, we have teamed up with a variety of lenders and brokers who offer payday loans online. By completing one application, we can search the market to find you some of the best payday loans in the UK. You will get an instant decision online for your request, and if approved, you could get the money in your bank on the same day.
Should I take out a payday loan?
Like any credit form, you should only consider taking out a payday loan if you need to. Payday loans are a useful product in times of emergency and when other, cheaper products are not available. If you have an adverse credit rating for instance and can not borrow from an authorised overdraft or use a credit card, an emergency payday loan can be helpful. Payday loans should only be used in urgent circumstances and not as an ongoing credit facility.
Are online payday loans safe?
Lenders and brokers who offer payday loans have to be authorised and regulated by the Financial Conduct Authority. That means that they have to act reasonably and professionally, with customers having to meet specific criteria to be eligible. All lenders have to act responsibly with customer data and not market to customers without their permission. Also, lenders have to adhere to an interest rate cap.
How can I borrow money with no credit?
If you have no credit history or have a bad credit rating, payday loans can be a suitable option for some people. The lender will be required to perform a credit search on you and assess your ability to repay the loan, but the criteria are not as strict as with banks and other mainstream lenders. Taking out a payday loan or short term loan should only be considered when different types of credit are not available.
What are the best cheap payday loans for me?
The best cheap fast loans for you are those that specifically cater to your requirements. Understanding that people and their needs are unique, New Horizons features lenders that offer a wide range of cheap loans, including those for people bad credit.
There is now so much choice in regards to loans; it is now possible to get products that have been tailored to meet your needs precisely. To help you quickly identify the cheapest payday loans online and give you fast, sometimes instant access to the funds you need, we can help you find and compare which lenders are best-suited to you.
Do payday loans harm your credit file?
Previously, when taking out payday loans, the lender did not have to report to credit reference agencies. In the present world of FCA regulation, all lenders have to perform a credit check when assessing your application.
If a customer has taken out multiple payday loans in a short period of times, this may be viewed by some lenders that they are struggling and may see them as high risk.
If you take out a loan and make your repayments on time, this is reported to the credit reference agencies and can help increase your credit score.
Find your best rate loan without needing an initial credit check.
'Soft Credit Match' our broker partner's technology matches your profile with our industry-leading panel of Financial Conduct Authority (FCA) approved direct lenders without leaving any mark on your credit record.
With no obligation & no cost – it's the best way to find a loan.
Get Your CreditMatch
What are the best alternatives to payday loans?
If you want to borrow money but spread the repayments over a more extended period, you can apply for a short term loan or a bad credit short term loan. These loans allow you to reduce the amount you pay back each month. By increasing the time you take to repay a quick loan, you may pay more interest in total.
How can I settle a payday loan?
When you take out a payday loan, your lender will usually collect the repayment on your next payday or over multiple paydays. If you want to repay your payday loan early, you can contact your lender directly. Many lenders have online portals that you can make payments and check your balance.
Why are payday loans so expensive?
Payday loans are more expensive than some other forms of credit due to their short repayment period.
It is crucial that you only enter into a payday loan agreement if you are confident that you can repay in the agreed timeframe; otherwise, the interest will increase. Payday lenders are not allowed to charge more than 0.8% interest per day, and you will never pay back more than double what you borrow.
I am struggling with my debt and can't get a loan to consolidate, what next?
If you are struggling with your debts and require assistance, you can speak to the companies below, free of charge.