When times are tight and funds are running low, having a loan application rejected can be disheartening. If you have been turned down for a credit card or loan, there could be several possible reasons behind this. We take a look at the most common reasons loans are rejected and what you can do to make sure your next application is successful.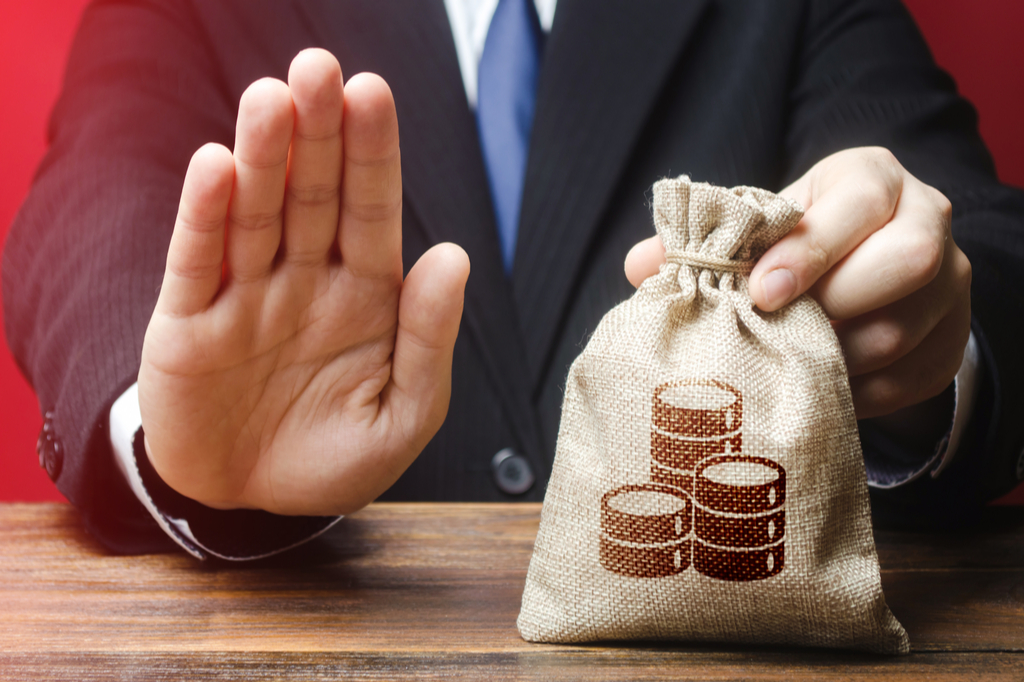 6 reasons why you can't get a loan
If you've been refused credit, the credit card or loan company will usually let you know within 7 days, however this is dependent on the company. You're entitled to ask the lender why they refused you, but they don't always have to provide a detailed explanation. So, if you're left unsure, chances are it will be one of these 6 most common reasons.
1. Not enough income
Lenders are responsible to ensure you can pay back however much you borrow. Throughout the application they will assess your current income and expenditure to make sure you can afford the repayments. If you are applying to borrow a large amount and your income is low, you will have a lower chance of being approved. To avoid this, be sure to apply for loans within your means and draw up a budget beforehand to see how much you could afford in terms of monthly repayments.
2. Poor credit rating
One of the most important factors in getting a loan approved is your credit rating. Many people aren't aware of their credit score and a low score is a red flag to potential lenders. Sites such as Experian and ClearScore allow you to check your credit score for free. A good credit score is often considered to be 670+. If your score isn't up to scratch, there are specialised loans for bad credit which you may be accepted for.
3. No credit history
As well as a poor credit history, having no credit history can also be damaging. This will be the case if there is little information on your credit past, for example if you don't have a credit card or if you've never borrowed before. This often applies to young people who have little experience with credit or no bills to pay. To combat this, you can apply for a credit card, or build your credit history through consistent bill payments. Some suppliers such as mobile phone companies report to credit reference agencies, so paying these on time can boost your credit score.
4. You have existing debt
If you're already repaying some loans, or your credit cards are maxed out, this may ring alarm bells for potential lenders. It may be best to take some time to pay off your existing debts before applying for a new loan. Seek some help from close friends or family if funds are low during this time.
5. There was a mistake on your credit reference file
The lending company should let you know whether you were refused based on your credit reference file and which agency they used for that. If this is the case, you can approach the credit reference agency and ask for a copy of your file.
If you spot a mistake on this file, you can then write to them asking them to correct it, providing you give enough evidence. The agency then has 28 days to act and the detail on your report will be marketed as 'disputed' while they investigate it.
6. You've made too many applications
Desperate times call for desperate measures. However, recurrent applications, even to different lenders, look bad. Once you submit an application to a borrower, this will usually register a search marker on your credit file, whether the loan is accepted or not. So, if you've been declined by one lender, don't keep applying to others. Look out for lenders or brokers who use 'soft search' functionality, as this does not harm your credit score and the search cannot be seen by other lenders.
Find your best rate loan without needing an initial credit check.
'Soft Credit Match' our broker partner's technology matches your profile with our industry-leading panel of Financial Conduct Authority (FCA) approved direct lenders without leaving any mark on your credit record.
With no obligation & no cost – it's the best way to find a loan.
Get Your CreditMatch
What to do if you're not being accepted for a loan
If your loan application has been rejected, the best thing to do is to pause and take stock. While less regulated options can seem tempting, it's wise to consider safer routes that won't increase your debt.
1. Consider different ways to get money
After a refusal, avoid applying for more loans. As stated before, multiple applications on your credit score will only damage your future chances of good credit. Instead consider other avenues for cashflow, such as selling old items, starting a side hustle, or just borrowing money from a trustworthy friend.
2. Improve your credit history
As the most common factor behind a loan refusal is credit history, taking the time to improve your credit score before applying for a loan will improve your chances. Tips for this include:
Use a credit card often, spending only small amounts and pay off more than the minimum payment each month.
Register for the electoral roll. This helps credit reference agencies verify who you are.
Put utility bills in your name if you are part of a house share.
Pay bills on time by setting up direct debits.
3. Pay off current debts
As one of the common reasons for credit refusal is existing debt, it goes without saying that these should be paid off before creating a new application. Again, this is easier said than done, however try to consider alternative sources for money, or how you can budget, before taking out another loan.
4. Look at loans for bad credit
If all of the above options aren't possible and a bad credit score is the reason for the rejection, you can look for loans tailored to you. Different lenders have different criteria in terms of who they will accept, so search for ones that are happy to accept a lower credit score. This will often result in raising the Annual Percentage Rate (APR) of your loan, so ensure you do your research before applying.
The best way to find out if you're likely to be accepted is to carry out a 'soft search'. This won't affect your credit score but will give you an indication of how successful your application will be. Sites such as Money Saving Expert have a loans eligibility calculator, which allows you to find which unsecured loans you're most likely to be accepted for, prior to applying.
At New Horizons, we search through several lenders to find the best loans for bad credit. All of our direct lenders use Soft-Search technology, meaning you can search the market for the best bad credit loans without damaging your credit history.