Filling your little ones lunchbox with goodies can be a daily battle. Finding affordable foods with the right nutritional value while catering to their ever-changing tastes is enough to drive parents towards costly pre-packaged sandwiches. With a bit of know-how and savvy-planning, this headache can be avoided. Here, we explore ways to make lunchtime a hit without splashing the cash.
5 Cheap And Simple Lunchbox Fillers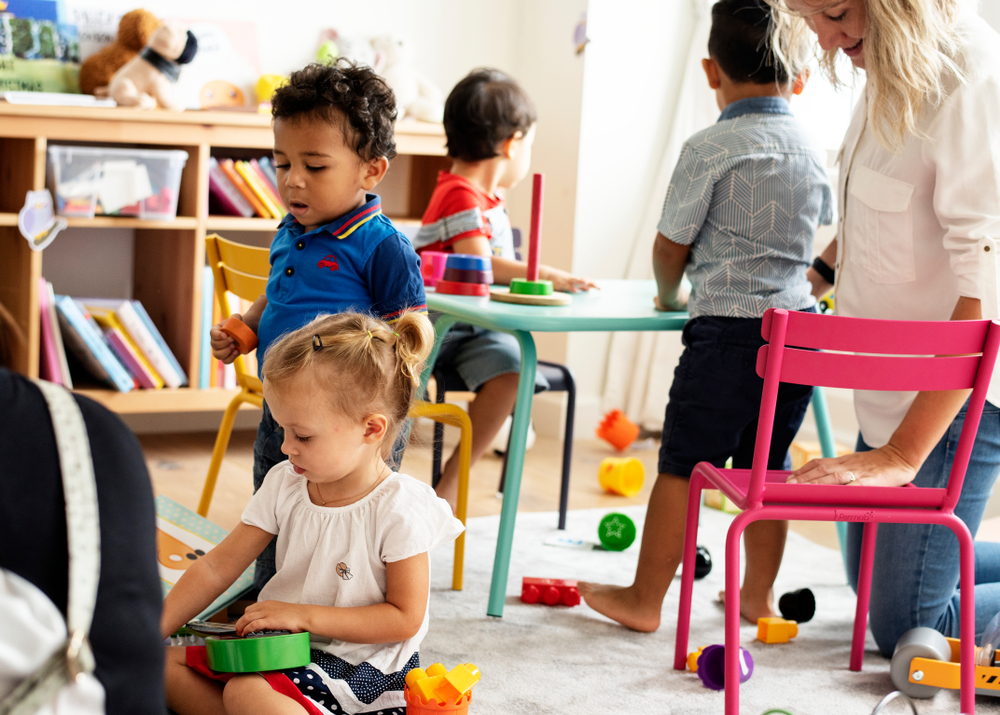 While the humble sandwich remains a lunchbox favourite, you can brighten up their break by going above and beyond. If you love making tasty treats for your little ones without breaking the bank, these budget-friendly lunch ideas will be music to your ears. Packed with nutrients to fuel playtime and studying, these healthy and delicious meals are sure to become firm favourites.
1. Tuna & Bean Salad
Feed their brain with this omega-rich dish. Add finely chopped onions, carrots, peppers, cucumber and more to bulk up the meal with a splash of colourful veggies. Cans of tuna and mixed beans can be picked up on the cheap, complementing the luscious and crunchy salad.
2. Mini Pizza Dippers
Kids love a pizza party. Make your own lunchbox mini pizzas with inexpensive biscuit dough and pizza sauce. Freezer friendly and scrumptious, finish off your batch of grab-and-go lunchtime snacks with their favourite toppings. Transfer any excess pizza sauce into a pot for dipping.
3. Protein Skewers
Boost your kids' energy and protein intake with this healthy and tasty spin on the kebab. Pop cubed lunch meats, such as turkey or chicken, with cheese and grapes onto skewers. Quick, simple and cost-effective – winner winner.
4. Ham & Cheese Quesadillas
A fiesta of flavour, all you need are tortillas, sliced ham and cheese for this easy-peasy five-minute delight. Sneak in some greens, such as chopped spinach, and fry for a few minutes for even browning and melted cheese.
5. Creamy Hummus With Veggie Dips
A fun and flavoursome addition to lunchtime, couple up creamy hummus with crunchy carrot and celery sticks. Hummus is easy to make – simply hand blend inexpensive chickpeas, yoghurt, and spices. Once smooth, a batch of hummus can be kept in the fridge, saving both time and money.
Feeding Vegan Kids On A Budget
Has your child taken animal products off the menu? Veganism has spiked in popularity, inspiring radical change in many young compassionate minds. Don't buy into the myth that vegan diets are expensive. In fact, you can support your child's choice without uprooting your finances. Stuck for vegan meal inspiration on a budget? Put pocket change to good use and grab a hearty bite to eat. Below are 5 quick vegan meals which can be picked up for less than £5.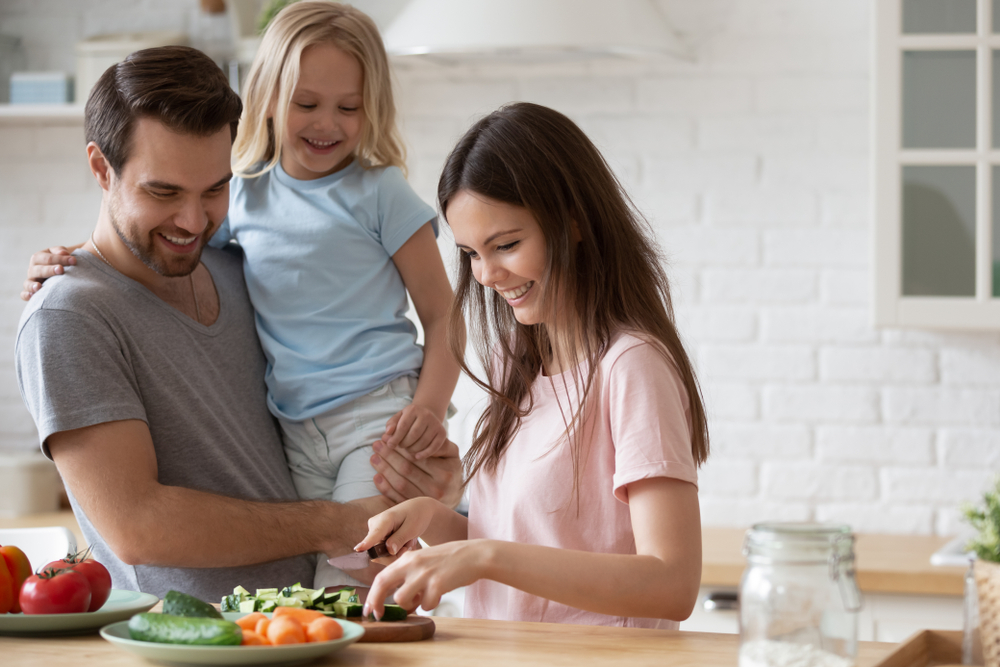 Mixed Bean Fajitas – spice up dinner time with this cheap alternative to chicken fajitas. Cans of mixed beans cost a fraction of the price and are packed with protein and flavour in equal measures.
Vegan Spaghetti Bolognese – add some gourmet vegan mince to your Bolognese and take your kids taste buds on a plant-based trip to the Mediterranean.
Falafel Wrap – a classic vegan ingredient, falafel forms a succulent cost-effective alternative to chicken wraps.
Veggie Burgers – a summer BBQ favourite, veggie burgers made from chickpeas and corn are cheap, cheerful and full of flavour.
Vegan Mac And Cheese – cheese and pasta, a love affair older than time itself. A blended combo of potatoes, carrots, water and nutritional yeast can create a delicious vegan cheese sauce.
Healthy Lunchbox Tips On A Budget
Ditch The Crisps
Packets of ready salted or cheese and onion are a go-to finishing touch for school lunchboxes. Expensive multi-packs could be doing more harm to your budget than you realise. Giving crisps the elbow also helps reduce the salt content of your child's lunchbox. There are numerous alternatives to crisps which are equal parts healthy and affordable.
Take popcorn from the silver screen to the lunchbox. Popcorn's an increasingly popular lunchtime snack. It's also extremely affordable and easy to prepare at home. In fact, you can grab a bumper pack of kernels for as little as £1 to make on the stove. For lovers of dried fruit and nuts, it's also cheap and easy to put together a healthy trail mix.
Alternatively, why not make your own healthy crisps? Toss finely sliced sweet potato into the oven with some olive oil and, hey presto, you have your very own baked crisps. Cheaper and healthier than packets of processed crisps, season with a slight touch of salt to taste just like the real thing.
Fill Up On Fruit
Chockfull of fibre and vitamins, fruit is natures very own sweet treat. A hearty fruit salad is filling and refreshing, featuring a plethora of health-benefits as an added kicker. Don't fall into the trap of filling a lunchbox with expensive chocolate bars and store-bought cakes. Supermarkets offer large volumes of fruit at much lower prices, providing a juicy lunchbox essential which won't take a bite out of your budget. To take this satisfying dish to the next level, why not stock up on Greek yoghurt and create a tasty fruit bowl.
Waste Not Want Not
If you're partial to cooking up a storm, chances are you'll have leftovers after a big family meal. Make the most out of your weekly shopping budget and re-use last night's feast as a filling lunch. Meals such as stew can be kept warm in a thermos, while pasta dishes are just as appetizing cold.
Repurposing leftovers is a great way to reduce waste and tighten the purse strings while catering to your child's taste buds. If you've gone overboard while cooking, portion up your leftovers and freeze them off, creating fresh, flavour-packed lunches for your little ones that will last the whole week.