Let's start with the bad news: children don't get cheaper as they grow up. In fact, it's likely to be the opposite. Bring driving lessons into the mix and teenagers can cost UK parents way more than £520 a month.
If you're struggling financially, it's worth checking out our guide to benefits and financial support for struggling parents. At this point, it's worth noting that choosing to pay for your teens lessons should be seen as a luxury, not a necessity. And forums like Mumsnet show it's clear there's no outright expectation for parents to pay for their teen's driving lessons.
Instead, whether parents pay should be based on whether they can afford it. You'll also want to take into account the fact that the cost doesn't stop after passing the theory and practical test. Then, there are car expenses such as insurance, MOTs, road tax and more.
So, regardless of whether you're paying or your youngster is looking to pay themselves, knowing the cost of driving is crucial. Here, we explore just that.
How many driving lessons does it take to pass?
According to the RAC, it takes an average of 45 one hour lessons or the equivalent to pass the test. This is usually coupled with 20 hours of on-road practice with a parent or other eligible driver.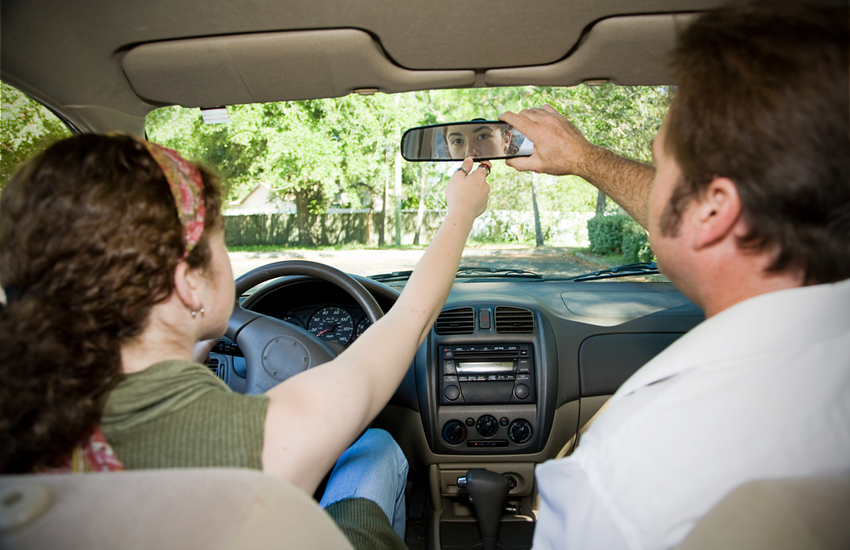 To practice outside of lessons, you first need the go-ahead from your teen's driving instructor. Once they suggest your youngster is capable to go out with a parent or sibling, you will need to attach learner plates to your car. Look for magnetic or adhesive plates which you can buy online. Make sure you choose a pack with two plates so you can place at the front and rear of your car.
How much does it cost to learn to drive?
As the average learner driver needs 45 hours of lessons, the process is an expensive one. According to CompareTheMarket.com the average UK driving licence costs £29.20 per hour. Multiplied by the average lessons, this equates to £1314. But it's worth bearing in mind this is just the lessons. You'll also need to pay for your theory test and practical test.
Here, we break down the cost of learning to drive:
| | |
| --- | --- |
| Driving Lessons | £1314 |
| Theory Test | £23 |
| Driving Test | £62 |
| Total | £1399 |
Clearly, learning to drive is expensive and this doesn't account for the fact that you may need to sit your theory and driving test more than once.
According to InsuranceRevolution.co.uk, a large portion of drivers do pass their practical on the first or second attempt but the average sits at a costly 5 attempts. Accounting for this, you should really expect to pay up to £300 in practical test attempts.
You'll also need to account for multiple attempts at the theory test too. As per data from DrivingTestSuccess.com, only 27% of learners pass their theory first time.
Again, it's clear that learning to drive is costly. So, taking into account the likelihood of test failures, the real cost of learning to drive sits at around £1600 per learner.
How much is car insurance for teenagers?
Teenagers pay more than any other age group for car insurance. They're part of a group of drivers referred to as 'high-risk' which means they're more likely to claim. According to MoneySuperMarket.com, young drivers paid on average £1707 for car insurance. The average cost for all age groups is substantially cheaper, clocking in at £485.
What other costs will new drivers need to consider?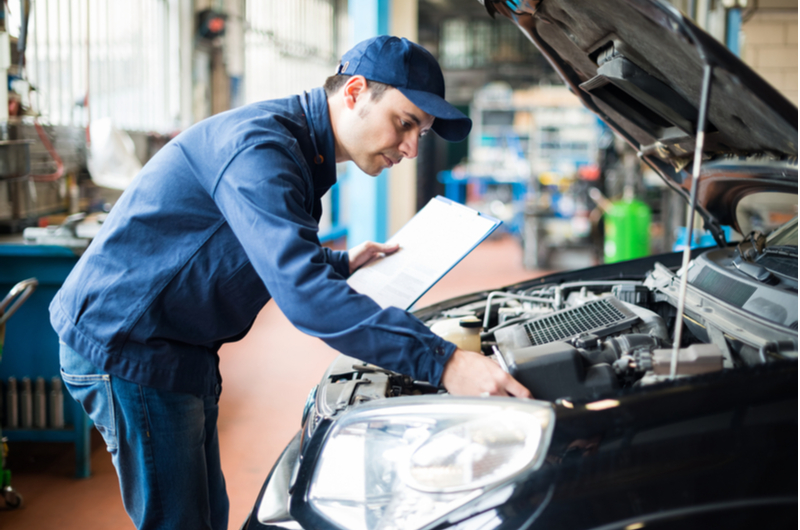 Aside from passing your driving test and paying for insurance, there are other costs all drivers have to consider:
1. Vehicle Excise Duty (Car Tax) Cost
Car Tax, also known as VED is an annual tax which must be paid for most types of vehicles used in the UK. In the first year, VED can cost anywhere from £1 to £2135. This is based on your car's C02 emissions.
After the first year, and providing your car has a list price of less then £40,000, you will pay no more than £145 per year. But there are exemptions, even for the first year. These can include:
owners of new cars that produce 0 grams of CO2 and cost less than £40,000 at purchase.
owners of cars which produce less than 100 grams of CO2 per KM and were registered between 1 March 2001 and 1 April 2017
owners of cars who receive War Pensioners' Mobility Supplement
owners of cars who receive the higher rate of the mobility component for Disability Living Allowance
owners of cars who also use an invalid carriage such as a mobility scooter
owners of cars which are more than 40 years old
It's important to note that regardless of whether you are required to pay car tax, you must still register with the UK Government. You can do that here.
2. MOT Cost
All cars that are more than three years old must pass a yearly MOT. This is a test carried out which analyses every aspect of your car to ensure it's safe for the road. Every year, around 1.5 million cars fail their MOT for everything from a faulty bulb or low-pressure tyres right through to more substantial issues such as worn out brake pads or engine problems.
The maximum charge for an MOT is £54.85 but there are plenty of garages where you can get this completed for less So, it's worth pricing up a few before you decide who to go with.
3. Fuel Costs
Petrol or diesel also make up a huge part of the costs of running a car. The key figure to understand for fuel consumption is MPG: miles per gallon. As the name suggests, this figure dictates the average distance your car can travel with every gallon of fuel. According to the RAC, the average UK petrol car fuel consumption sits at 50.5 mpg, while diesel cars average at 57.9 mpg.
But of course, this doesn't really give you a cost to work with. You'll also need to account for how much you can expect to pay for fuel. According to SpeedLimit.org.uk, the average cost for a gallon of petrol in 2020 is £5.45.
It's worth noting here that the car in question, the way you drive, and the general price of fuel can cause this figure to increase. So, while it's by no means a fixed rate, it's worth budgeting for at least £5.45 for every 50 miles your teen expects to travel. If the car is only to be used for social and domestic use, they won't need to account for as many miles. But if they're using it to travel to and from college, an apprenticeship or a job, your teen's total fuel cost will be more expensive.
Top Tips for Keeping The Costs of Driving Down
1. Shop around for everything!
The most important rule for keeping costs down is to shop around. That's because there are no flat prices for anything to do with driving. From lessons to fuel, insurance to road tax, you always have the opportunity to lower your expenses.
2. Consider a points card for fuel
Most fuel suppliers, whether typical petrol stations or supermarkets, offer loyalty cards. These offer everything from cash-back to shopping vouchers and can help keep your bills down.
3. Add other drivers to your insurance policy but only if they are going to use the car.
Adding older and more experienced drivers to your car insurance policy can help lower the price. That's because you're stating they will use the car and therefore the risk factor of a collision is less when they are driving. It's absolutely crucial that you do not add a secondary driver unless it is true they are going to use the car. If not, your policy may be deemed invalid and you could end up without cover.
You do also have the opportunity to add yourself as a named driver to somebody elses policy. This means you can only drive that car and must not drive the car more than the other person. If you do add yourself to someone else's policy but drive the car more than them, you will be committing fraud. This is called fronting and will result in your insurance being deemed invalid. It can also lead to a criminal conviction, a driving ban and a large fine.
4. Ask your insurance provider for how you can lower the cost
Insurance providers would rather lower your premium by knowing more about your driving ability. If you ask your provider what you can do to lower your insurance, they'll be able to give you advice. This advice often includes installing a black box which monitors your speed. Some providers also use GPS phone apps which do a similar job. Other ways to lower your price may include by presenting a pass plus certificate, installing an anti-theft device or parking your car in a secure space, such as a garage or a locked car park.
5. Drive within legal limits to keep your fuel consumption low
A really easy way to keep your costs down is to drive sensibly. The more you accelerate, the more fuel you burn so keeping at a steady pace can help limit costs. According to the AA, dropping from 80mph to 70mph can save you 25% of fuel. Of course, the speed limit is a maximum of 70mph so you shouldn't be driving beyond that anyway.
This is another way to keep your costs down. Speeding can massively inflate your driving costs. Not only from the point of view of fuel consumption but also due to the charges involved. Expect a minimum of a £100 fine but know that more serious speeding charges can result in extended fines, often based on your wages. Finally, there's also the risk of disqualification and a criminal conviction.
Summary
Learning to drive is expensive and with all costs considered, it typically sits beyond £1600 just to pass. Then you have to consider extra costs such as insurance, MOTs, tax and fuel. Most important is to know that driving is not usually a necessity and isn't something parents are expected to pay for. If you are to go ahead and pay for your teen's driving lessons, make sure you shop around and get the best price.