As your family grows, managing money and sticking to budgets can throw up a challenge. The same is true even before your new addition has arrived! It's easy for financial stability to get lost amidst the excitement of expecting a baby. But there are things you can do to make sure you stay afloat.
Planning ahead and getting organised for maternity and paternity leave lays the foundations for when your little one arrives. Most parents experience a reduced salary during their parental leave, making it tricky to juggle the costs of a new child with pre-existing bills and outgoing payments. Being proactive can tip this balancing act in your favour. Here, we'll look at the best ways to budget for this key period in your journey as a parent.
Understand Your Maternity Or Paternity Package
Getting to grips with incoming payments is the first step when planning for parental leave. All employed parents are entitled to some form of compensation, although payment structures will depend on your circumstances and what type of leave you think most suitable.
You could be offered anything from statutory pay for the whole of your leave to staggered payment plans which vary between full and half pay. Have a frank financial discussion with your employers to get clued up.
Maternity Leave
Maternity leave is available for up to 52 weeks. Statutory maternity pay, also known as SMP, is available for 39 weeks of this year long leave. The first 6 weeks are paid at 90% of your average weekly earnings. After this phase, it continues at £151.20 a week or 90% of your average weekly earnings. For more information, check out the UK government's guide to maternity pay.
Paternity Leave
Paternity leave and pay is different to maternity and SMP. Here, you have the option for 1 or 2 weeks continuous leave. You'll be paid £151.20 per week or 90% of your average weekly earnings if you typically earn less. While offering less flexibility than maternity leave, it's important to note that 70% of UK males are eligible for paternity leave.
It's also important to know that many employers have non-statutory policies too. These often provide more favourable terms and grant greater flexibility. Talk with your HR department or line-manager and find out your entitlements. You can also check out the government's own advice and guidance on paternity leave.
Shared Parental Leave
Shared parental leave offers parents the chance to share the responsibilities and split their leave and pay. Offering great flexibility, it means no one parent is expected to spend more time with their new baby. This doesn't only allow both parents to create a strong bond with their little one, it allows both to keep their career moving.
For example, a mother could take 12 weeks of maternity leave and pay, leaving the remaining 40 weeks of leave and 27 weeks of pay to be split equally with their partner.
Top tip: Use the UK governments parental leave calculator to find out what weekly amount you're entitled to.
There's also plenty of further detail to delve into.
For example, many soon-to-be parents choose to save up their holiday days to extend their leave. Holding back holiday days in the build up, should your company allow it, can ease some of the financial strain. An extra week or two of full pay can make a big difference.
For a slight financial boost, there's also the option of KIT (keeping in touch) days. Without ending the terms of leave, employees are entitled to work up to 10 days while expecting, although payment terms during this period must be agreed with your employer. However small, the extra cash is sure to be welcome.
Clearly there's a lot information to take in here but your HR department or employer should be able to help out. If not, consider checking out government advice on family benefits for further guidance. And aside from understanding your entitlements, there's plenty you can do to ensure your parental leave doesn't become a financial burden.
How To Budget for Maternity and Paternity Leave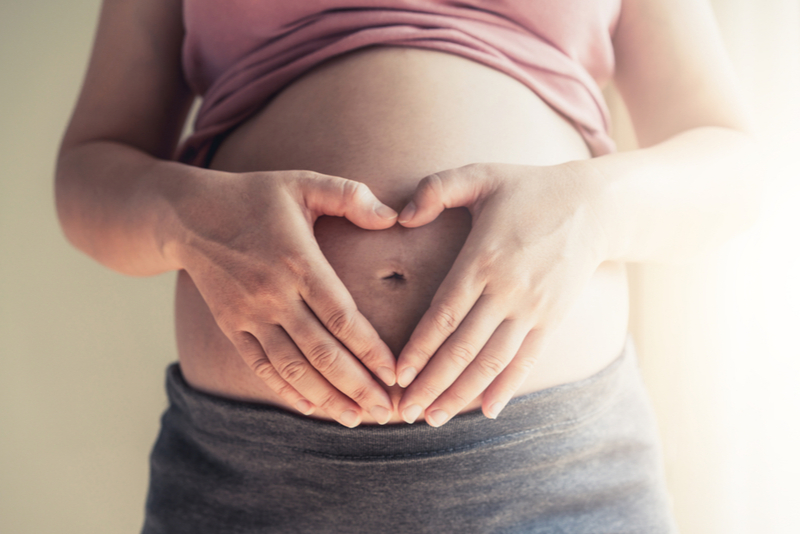 1. Plan Around Your Financial Commitments
Be realistic when planning for your leave. Dig into your monthly payments, identifying all fixed costs such as utilities and mobile phone bills. Turning your attention to outgoings will paint a broader picture of how far your income can go. You may also pick up on areas where you're paying a little too much. Shopping around and switching providers squeezes every last penny from your rates.
Surveying the lay of the land with a detailed expenditure review will tell you exactly what your wage will cover and inform your budget's direction. Set a clear maternity and paternity leave money goal, budgeting hard until it's feasible. Budgeting apps are a nifty way to track spending as you go, doing the heavy lifting so you don't have to.
Be sure to take debts into account and find ways to chip away at them. Falling foul to the lure of credit cards can happen to anyone. If you're bogged down by debts, now is the time to face them. Minimum payments on high-interest credit card balances can do more harm than good in the long run, particularly as you cope with reduced income. Scope out 0% balance transfer deals for some breathing space as you financially adjust to life as a parent.
2. Identify Where You Can Cut Back
We all have unavoidable outgoings such as mortgage payments and transportation costs to contend with. But we all have bills which can be cut back too. As your leave approaches, get a sense of non-essential expenses and extras which can be streamlined.
Saving money in the run up to having a baby is all about balancing wants against needs. Becoming a parent is a responsibility which can put personal interests and hobbies on the back burner. The apple of your eye is number one, confining life's little luxuries to the back seat.
Find out where exactly your money is going. As you prepare for leave, go through each spending category. Split your regular expenditure into two sections – essential and non-essential. Most people will be able to identify sore spots in their budget, such as eating out too often. Of course, this doesn't mean you have to go cold turkey. Simply cut back on the little things as your revenue gets smaller.
3. Shop Smart
Leave from work gives you some space to take stock and pick up all the essentials your new arrival needs. Nappies and baby food aren't the only expenses which will extend your monthly shopping budget. From cots and dummies to strollers and high chairs, there's a multitude of expenses to factor in as your due date draws nearer.
As tempting as it may be to splash out, carefully selected second hand baby products do the trick for a fraction of the price. Bear in mind that your little one won't be little forever and will soon outgrow their prams and baby clothes. When that day comes, they can be sold on to recoup a portion of your outlay.
4. Get Saving Straight Away
Having a baby is a wondrous, life-changing experience. It can also turn your financial situation on its head. It's important to tackle the nitty gritty issue of money head on so you don't get swamped during leave. While financial planning may not be the most palatable thought during this joyous occasion, it is best to consider having a savings fund to tap into. Saving creates a safety net from the get-go, equipping you for a reduced salary and any unexpected expenses.
Opening up a new savings account is a great way to set money aside while you're still working. By starting straight away you won't feel the pinch as you approach your maternity or paternity leave. Aim to have a substantial emergency fund stowed away prior to taking time off. Through recurring direct deposits of a percentage of your wage, you can hit your savings goal way in advance and ensure your pregnancy is a joyful and stress-free experience!